Young evangelicals in France come together to share God's love
Hundreds of young participants meet in Le Havre to receive training, enjoy fellowship, take part in social projects and share the gospel. A big celebration on France's national day will close the week.
LE HAVRE · 13 JULY 2017 · 18:24 CET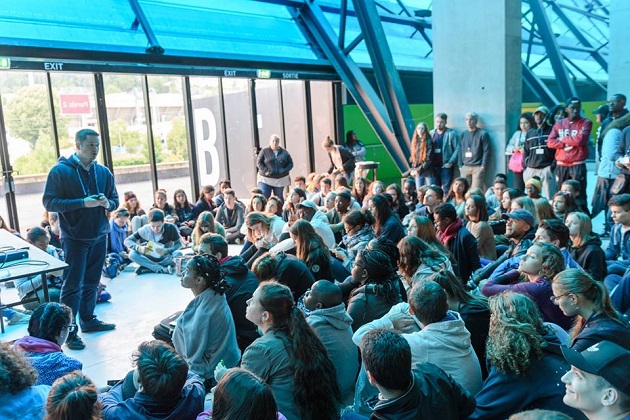 One of the workshops for youth at Bouge ta France. / BTF
Hundreds of young evangelical Christians of diverse backgrounds, churches and denominations are taking part in the "Bouge ta France" (Move your France) events week in Le Havre (11-14th July).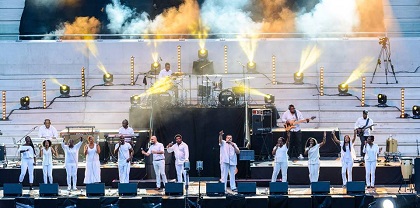 The first part of the week organised by French evangelical churches started with an opening concert on Monday, with a gospel choir, hip hop artists and a presentation of the vision for the week.
On Tuesday, training was offered by several teachers, pastors youth leaders. More than 40 youth ministries helped to organise these workshops.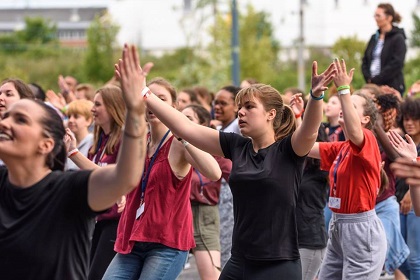 The young participants were encouraged to "live their faith both individually and as a community" in all areas of society.
On Thursday, groups of participants went out to serve in social projects and "citizen actions" in the cities of Le Havre, Rouen, Caen, Honfleur, Dieppe, Fécamp, Le Tréport.
They also used to opportunity to share their faith in Jesus with people on the street and invite them to take part in the central event, on Friday 14th July, the national day of France.
On Friday, a festival will gather thousands of believers in the Stadium of Océane.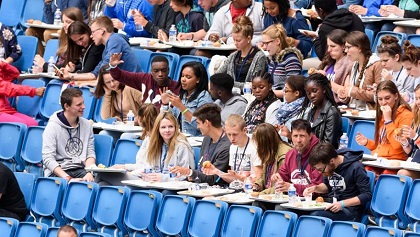 In the morning, evangelical Christians from all across the country will meet for a Bible message and to pray for France. Meanwhile, children will enjoy their own programme.
An exhibition about the 500th anniversary of the Protestant Reformation will be accessible for free for the public, to share the impact the Bible had in France and the world.
In the afternoon, entertainment for families will be offered, and the day will close with the participation of Christian well-known speaker Nick Vujicic.
A JOINT EFFORT
After this week of events, the project "Move you France 2.0" will start. It will be an "ensemble of projects to testify and to show solidarity, organised by many churches and ministries to show God's love to the French population in a concrete and creative way".
The organising comittee of this week of events was started in 2013, with the creation of a team of 15 members of diverse evangelical denomination and ministries. The National Council of Evangelicals in France (CNEF) and several national evangelical organisations have worked together to make the events happen.
The activities of this special week of common work have already been covered by several national and regional media, such as state television France 3.
Follow the "Move your France" events on Facebook.
Published in: Evangelical Focus - europe - Young evangelicals in France come together to share God's love