Forest fire burns down Christian camp in Greece
"Our camp burned down", says director of Kalamos, an evangelical youth camp north of Athens. Dozens of fires have devastated Greece this summer.
Greece Update · ATHENS · 17 AUGUST 2017 · 10:05 CET
A building of the Kalamos camp, destroyed after the fire. / Kalamos camp
Greece has been in the news this summer because of the 55 forest fires that have been active in some regions of the country.
A camp run by the Greek Evangelical Church was among the affected. 'Kalamos' is a place where Christian camps have been held since 1955.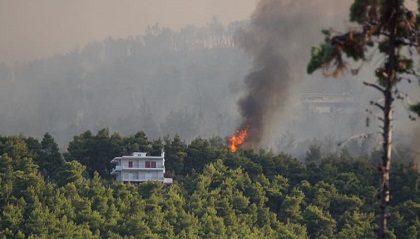 On Sunday 13 July, a forest fire started in the region and rapidly spread through the mountain area of Kalamos and the Holy Apostles, north of Athens. About 150 firefighters with 68 vehicles worked to control the fire in the region. More than 15 vehicles as well as planes and helicopters were involved in fighting the flames.
Sadly, the fire reached the Christian camp, explained its president, Stamatis Voliotis. "Our camp burned down from the flames of the forest fire. The fire left only remaining of metal elements and buildings", Voliotis wrote on his Facebook account, according to Greece Update.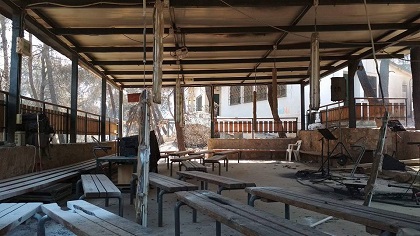 He added: "The picture is tragic! That does not mean, that the beauty of the place we knew, its perfume, the joy, the happy moments and blessings we experienced in every corner of His camp and camp are forgotten or covered by the smoke!"

The Christian ministry explained that a record of losses would be made by the Fire Brigade in the next few days.
No one was injured at the camp.
Published in: Evangelical Focus - europe - Forest fire burns down Christian camp in Greece