Billionaire Andrej Babis wins Czech election
Party ANO (Yes) won 29.6% of the vote. His fraud charges will make it difficult for Babis to find the coalition partners he needs.
Agencies, BBC · PRAGUE · 23 OCTOBER 2017 · 17:10 CET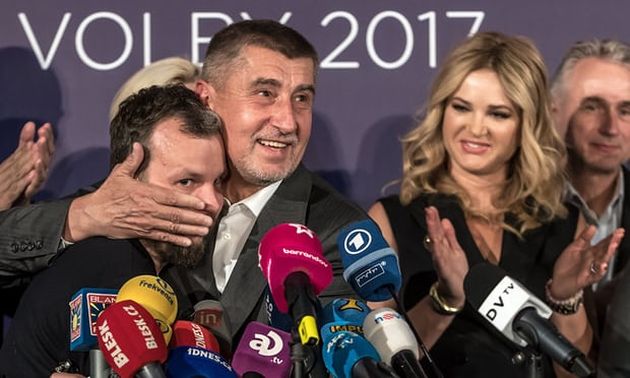 Andrej Babi at a press conference in Prague. / EPA
Populist and eurosceptic billionaire candidate Andrej Babis, 63, and his party have won the Czech Republic's general election.
With all votes counted, his centrist Party ANO (Yes) won 29.6% of the vote in the election on Friday and Saturday, nearly three times as much as its closest rivals, the centre-right Civic Democrats and the Pirates Party, which came second and third with more than 10% each.
Additionally, turnout was almost 61%.
FRAUD ALLEGATIONS
Jaroslav Faltynek, Ano's deputy chairman, said the party would first talk to its former coalition partners about forming a new government, but added it would talk to all parties in Parliament.
Babis said he would not bring the Czech Republic in to the eurozone but he wants the country to stay in the EU, telling Reuters he would propose changes to the European Council on issues like food quality and a "solution to migration".
The ANO leader made his estimated $4bn (£3bn) fortune in chemicals, food and media, but he has also faced numerous scandals including a fraud indictment and accusations he was a communist-era police agent.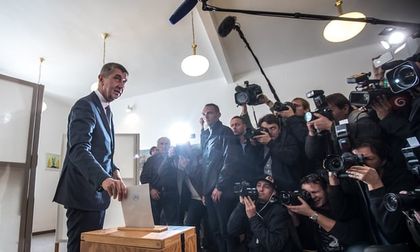 A DIFFICULT COALITION
ANO will control 78 seats in the 200-seat lower house, so it will need partners from the other eight factions to form a majority, but many parties expressed reluctance about forming a coalition with it while Babis fights off his fraud charges, or rejected the idea outright.
The centre-right Civic Democrats said they would remain in opposition. "I have already ruled out talks with ANO on taking part in a government or supporting a government" the party chief, Petr Fiala, said on Seznam.cz.
Meanwhile, the liberal Pirate party pointed out that Babis's charges were obstacle to any cooperation.
The centrist Christian Democrats made any potential support conditional on Babis not being in the government. Small centre-right parties, STAN and TOP09, also said they would not work with Babis.
"I can't legitimise him and create the appearance of normality. Democratic forces got trounced but they will not regain strength by cooperation with Babis. That would finish them off", Jan Farsky, the election leader for STAN, told Reuters.
The Czech president, Milos Zeman, said he would call the first session of the new parliament after the maximum 30 days allowed by the constitution, to provide time for coalition talks.
Published in: Evangelical Focus - europe - Billionaire Andrej Babis wins Czech election