Turkish prosecutor seeks life sentence for pastor Andrew Brunson
"I know the allegations against my father are absurd. He is not an armed terrorist trying to overthrow any government, my father is a peaceful pastor", daugther Jacqueline Brunson told the United Nations in Geneva.
GENEVA · 14 MARCH 2018 · 15:08 CET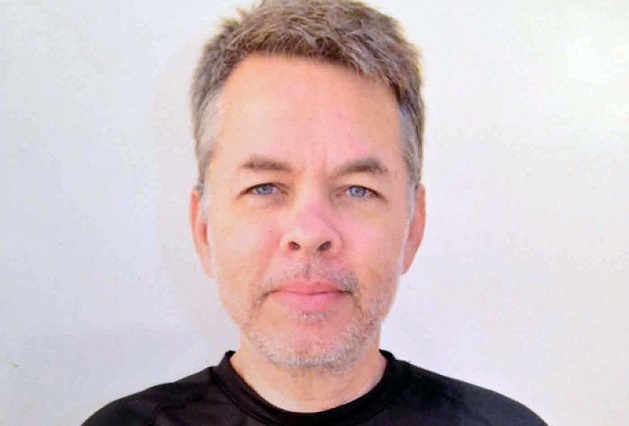 Andrew Brunson during his time in prison. / World Witness via Religion News Service
Four days after the daughter of imprisoned pastor Andrew Brunson told the United Nations Human Rights Council that the terror allegations against her father are "absurd", a Turkish prosecutor demanded life imprisonment for the detained American citizen over alleged links to the July 2016 coup attempt.
On March 13, the prosecutor in the province of Izmir charged Brunson with being a "member and executive of the terrorist group" accused of being behind the coup attempt, reported Turkish news agency Dogan.
Turkey blames the network of Fethullah Gulen, a United States-based Muslim cleric who denies all involvement.
Brunson was accused of obtaining secret documents with the aim of political or military espionage, and attempting to overthrow the government, Turkish media reported when he was initially questioned more than a year ago.
The accusations were based on the testimony of a secret witness, who said Brunson was in close contact with Gulen's network and receiving funds from it for missionary activities.
In September, President Tayyip Erdogan suggested Turkey could free Brunson if the United States handed over Gulen.
DAUGHTER JACQUELINE ADDRESSES THE UNITED NATIONS IN GENEVA
Four days earlier, on March 9, Jacqueline Brunson, daughter of the imprisoned pastor, spoke to the United Nations Human Rights Council in Geneva on behalf of the European Centre for Law and Justice (ECLJ).
"Turkey should not get away with holding my father one more day", she said according to the video recording offered by the ECLJ.
"Having grown up in Turkey, it has been hard for me to understand the situation. My family loves and respects the Turkish people, and my father has been dedicated to serving them for over two decades", she said.
"I know the allegations against my father are absurd. He is not an armed terrorist trying to overthrow any government, my father is a peaceful pastor. My family has suffered greatly during the past year and a half, which has been filled with tears, and countless unanswered questions".
The pastor's daughter also read a note her father had written some days before. "Let it be clear, I am in prison not for anything I have done wrong, but because of who I am — a Christian pastor", the note said. "I desperately miss my wife and children. Yet, I believe this to be true, it is an honor to suffer for Jesus Christ, as many have before me. My deepest thanks to all those around the world who are standing with and praying for me".
U.S. RELIGIOUS FREEDOM COMMISSION DEMANDS "IMMEDIATE RELEASE"
On March 13, the official United States Commission on International Religious Freedom (USCIRF) "strongly condemned" the new indictment against Andrew Brunson.
In a statement, the body monitoring religious freedom said: "USCIRF urges President Trump and others in the administration to redouble their ongoing efforts to secure Pastor Brunson's release. No stone should be left unturned in our efforts on behalf of this unjustly imprisoned American. We call again for his immediate release and, if this is not forthcoming, for the administration and Congress to impose targeted sanctions against those involved in this miscarriage of justice".
TRUMP ADMINISTRATION PUTS PRESSURE ON TURKEY
Former U.S. Secretary of State Rex Tillerson last month called for Brunson's release during a visit to Turkey.
"We call upon Turkey to release Pastor Andrew Brunson and other U.S. citizens whom we believe are being unjustly detained", he said then.
Published in: Evangelical Focus - europe - Turkish prosecutor seeks life sentence for pastor Andrew Brunson