Around 1,500 celebrated life in front of the Swiss Parliament
"The pain after abortion" was this year's theme. Police officers protected the celebration from radical counterprotesters.
Marsch Fürs Läbe, Idea · BERN · 17 SEPTEMBER 2018 · 11:55 CET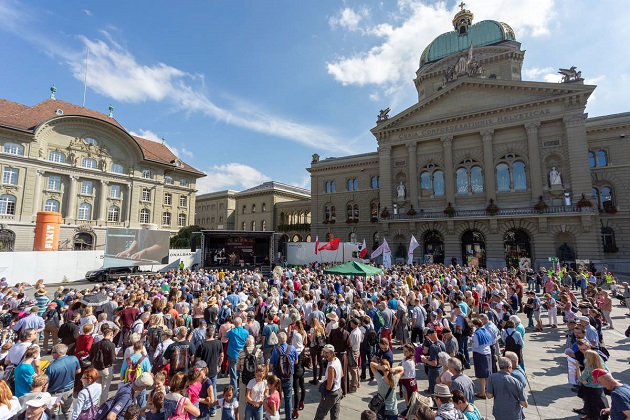 An image of The March For Life, in Bern, 15 September 2018. / Marsch Fürs Läbe website
Around 1,500 people from across Switzerland gathered on September 15 in front of the Swiss Parliament in Bern for the March For Life.
"The pain after abortion" was the central theme of the testimonies shared during the event, the ninth organised so far.
In Switzerland, 10,000 babies are aborted every year. Two women shared their experience during the "post-abortion syndrome", giving details about the consequences the decision had in their own lives.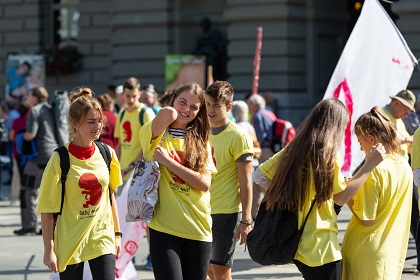 "The more I tried to supress my feelings, the more my depression grew", one of the women said, according to news agency Idea. She spoke of "God's love and embrace" in her process of healing, and called women and men to seek help and forgiveness: "A new life of hope and perspective is possible".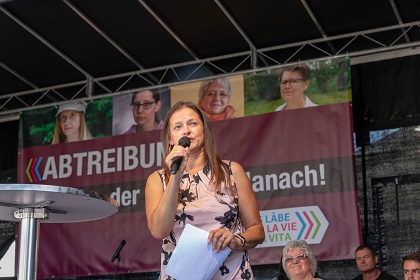 RESPONSIBLE RELATIONSHIPS
Swiss Member of Parliament Andrea Geissbühler (of the Swiss People's Party) said responsible love relationships would lead to a reduction of abortions. "It does not make sense that in a time of information like ours, thousands of babies are aborted".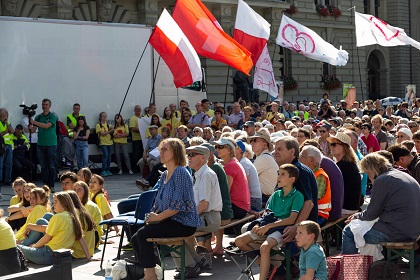 During the day, a petition was launched to ask the Swiss Parliament to inform about the consequences of abortion, using scientific research. The government should implement such information plans in schools, universities, and medical centres.
COUNTER-PROTEST
Leftist and anarchist groups had called to boycott the March For Life and threatened participants of the pro-life gathering with violence. This forced the police to create a security area.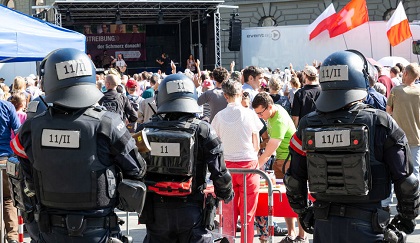 At the time of the march, about 300 people gathered in the centre of Bern for the counter-protest, but the group was always controlled by police officers and was not allowed to reach the area of the Parliament square. The day finished without violent incidents.
Published in: Evangelical Focus - europe - Around 1,500 celebrated life in front of the Swiss Parliament