At least three dead after Utrecht tram shooting
The suspect has been arrested, while his motives still remain unclear. Local elections would go ahead as planned on Wednesday.
UTRECHT · 18 MARCH 2019 · 18:45 CET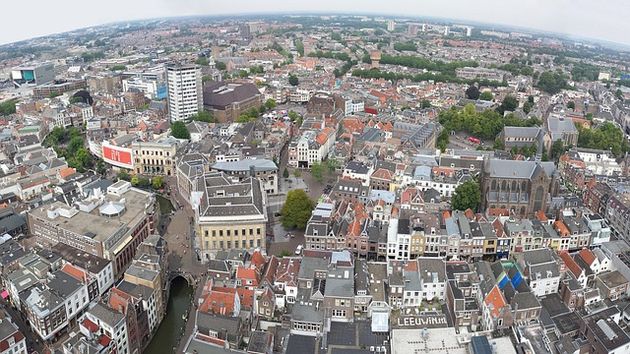 Utrecht, The Netherlands. / Pixabay
At least three people have been killed and five wounded, following a shooting on a tram in the 24 October Square station of the Dutch city of Utrecht on Monday, said city Mayor Jan van Zanen.
Utrecht police were looking for a 37-year-old Turkish man as a suspect, who was found several hours after the attack in a building about two miles (3km) from the scene. .
The police had previously released a photo of the suspect and warned people not to approach him.
UNCLEAR MOTIVES
The head of the Dutch national counter-terrorism service, Pieter-Jaap Aalbersberg said in a first news conference, following the attack, that they "cannot exclude a terrorist motive". He added that there had been shootings at "several locations", but did not elaborate on where these were.
Local chief public prosecutor Rutger Jeuken also said that early indications suggested a terror attack, but , the gunman's motive remains unclear.
"The first interpretation of what happened according to witness statements and the evidence we have found suggest a terrorist motive, although we cannot rule out other motives", he pointed out in a press conference in the evening.
Dutch justice minister Fred Grapperhaus said the suspect "was known within the justice department. He had a criminal record. That is indeed what we know. I can give no more details".
Turkey's official Andadolu news agency also cited family members of the gunman, who said he had fired at a relative on the tram and later shot at others who tried to help her.
THREAT LEVEL TEMPORARILY RAISED TO ITS HIGHEST
The threat level was temporarily raised to its highest of five points in the province of Utrecht.
Utrecht University closed all of its buildings and schools were told to shut their doors too; trains were not allowed to run into the city's central station.
Paramilitary police were sent to airports, mosques and other key buildings. Utrecht City Council warned residents to stay indoors.
PRIME MINISTER MARK RUTTE: "OUR DEMOCRACY IS STRONGER THAN FANATICISM"
Prime minister, Mark Rutte said in a press conference on Monday evening that all flags on government buildings would hang at half-mast on Tuesday.
He explained that "it is still unclear what the motive behind the attack was: terrorist or otherwise, we don't know and we can't exclude anything".
"Whatever the motive, three people have died and three are fighting for their lives. The whole world is feeling this, and we should not think of this as less than it is", he added.
Early in the morning, Rutte had declared that the country had been "jolted by an attack", which he described as "deeply disturbing".
"An act of terror is an attack on our civilization, on our tolerant and open society. If this was indeed an act of terror, there can only be one answer, and the answer is the rule of law. Our democracy is stronger than fanaticism and violence. We will never give into intolerance, never", Rutte said at a press conference.
LOCAL ELECTIONS AS PLANNED
The attack came shortly before provincial elections scheduled for Wednesday. Rutte and most major parties suspended campaigning after the attack, but confirmed that they would go ahead as planned on Wednesday. .
Utrecht, the Netherlands' fourth largest city, has a large student population and is known for its picturesque canals.
Published in: Evangelical Focus - europe - At least three dead after Utrecht tram shooting