Age verification to access pornography websites to be mandatory in the UK
"Mandatory age verification is a world first, we want the UK to be the safest place to be online", government says. Measure will come into force in July.
LONDON · 25 APRIL 2019 · 17:15 CET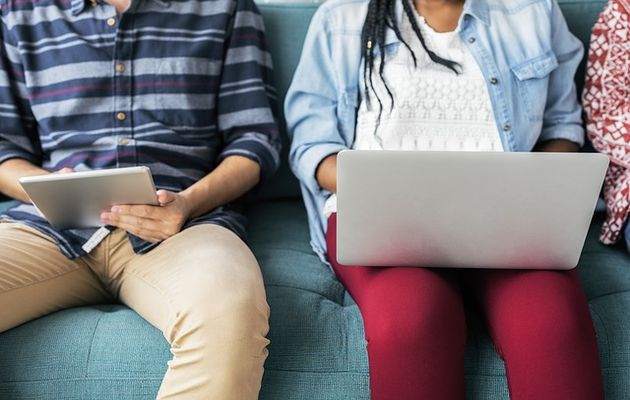 UK's authorities aim to make the internet safer to use for young people. / Pixabay
The UK's government has confirmed that age verification system for online pornography will become mandatory on July, 15.
From that date, visitors to porn websites from British IP addresses will have to provide their proof of age before being granted access.
Commercial providers of online pornography which refuse to implement the checks, will "face having payment services withdrawn or being blocked for UK users", the government says.
The British Board of Film Classification (BBFC) will be responsible for regulating this process. It will instruct internet providers which sites and apps to block for non-compliance.
In addition, the BBFC can call on payment service providers to pull support, and ask search engines and advertisers to shun an offending business.
ONLY WEBSITES WITH MORE THAN THIRD OF PORNOGRAPHIC CONTENT
The new rules only apply to websites where more than a third of the content is pornographic, while any platform that hosts pornography but does not charge a fee or make money from adverts or other activity, will not be affected.
Furthermore, it will remain legal to use virtual private networks (VPNs), which conceal the origin of the user. Other acceptable ways of proving age include age verification vouchers that can be bought from shops, or uploaded ID documents.
"WE WANT THE UK TO BE THE SAFEST PLACE TO BE ONLINE"
According to Margot James, the Minister for Digital, Culture, Media and Sport, "adult content is currently far too easy for children to access online".
"The introduction of mandatory age verification is a world first, and we've taken the time to balance privacy concerns with the need to protect children from inappropriate content", she added.
James pointed out that "we want the UK to be the safest place in the world to be online, and these new laws will help us achieve this".
The House of Commons passed this measure last year, but implementation has been repeatedly delayed due to lack of consensus on the age verification process.
SOME QUESTION THE MEASURE
Some campaigners have questioned the laws' potential effectiveness arguing that "having some age verification that is good and other systems that are bad is unfair and a scammer's paradise", said Jim Killock from the Open Rights Group.
"Data leaks could be disastrous. And they will be the government's own fault", he added.
FUTURE PROPOSALS TO PROTECT MINORS ONLINE
The age checks "form part of a wider effort by the UK's authorities to make the internet safer to use for young people", the Department of Digital Culture, Media and Sport (DCMS) explained.
The DCMS recently proposed the creation of a new regulator to tackle apps that contain content promoting self-harm and suicide, among other problems.
Meanwhile, the Information Commissioner's Office has opened consultation on 16 standards that online services must meet to protect children's privacy.
GLYN HARRISON: "PORNOGRAPHY PLAYS WITH THE HUMAN HEART"
It is a reality that we live in a 'pornified' culture, which brings consequences to our society, because, as British psychiatrist and author Glynn Harrison says, "pornography creates an illusion of control, because it delivers access to sexual stimulation so quickly and so easily […] it plays with the human heart and draws us to patterns from we find it hard to break free".
"We really need to think about sex better, in the sense of having a truly biblical understanding of what sex is [...] to honor God in my body, in a way which brings Him pleasure, and it brings a flourishing life to me and my family", he adds.
"WE NEED TO SPEAK UP AGAINST THE INJUSTICE IN PORN"
Society, individuals and churches "need to wake up, leaving behind all the destruction pornography drags with it", Christian teacher and abolitionist David Pérez Aragó wrote in and article for Evangelical Focus.
That will be possible "educating our children in healthy sexuality, being more open and daring to talk about it, speaking up against the injustice in porn, prostitution, and human trafficking".
Published in: Evangelical Focus - europe - Age verification to access pornography websites to be mandatory in the UK