Street preacher awarded £2,500 for wrongful arrest
Pastor Oluwole Ilesanmi had his Bible taken away and was arrested. Over 45,000 have signed a petition, asking authorities to protect freedom of speech for preachers.
Christian Concern, Premier · LONDON · 02 AUGUST 2019 · 10:40 CET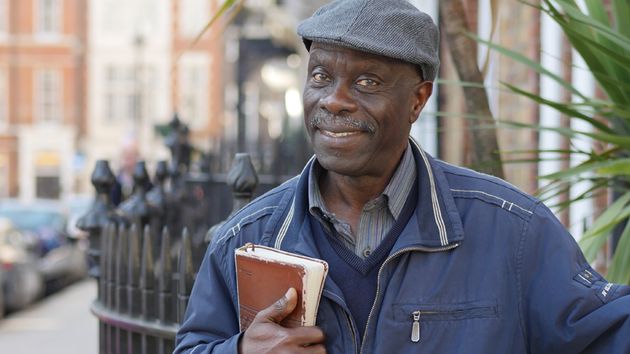 Christian street preacher Oluwole Ilesanmi. / Christian Concern.
Christian street preacher Oluwole Ilesanmi has been awarded £2,500 (3,000€) in damages by the British Metropolitan Police, for wrongful arrest.
On February 23rd, he was preaching outside Southgate Underground station, when he was approached by two officers, because a passer-by had accused him of hate speech for criticising Islam.
Although Ilesanmi insisted he was simply expressing his point of view, his Bible was taken away and the police arrested him.
When he complained an officer told him "you should have thought about that before being racist". He was later released without charge.
"PREACHER ARE ARRESTED FOR SPEAKING THE TRUTH"
"I am glad that the police have recognised that it was not right to arrest me for preaching from the Bible. It was traumatic being arrested and left many miles from my home. But God was always with me", Ilesanmi told Premier.
He pointed out that he "was determined to get back to Southgate and start preaching the gospel again".
"When I came to the UK it was a free Christian country, but now preachers like me are being arrested for speaking the truth. Christians and freedom of speech must be protected, especially by the government and police", he added.
The street preacher hopes "this recognition of fault can lead to more Christians being protected and the police gaining greater insight into what it means to lawfully proclaim the Word of God on our streets".
MORE THAN 45,000 SIGNED A PETITION TO PROTECT FREEDOM OF SPEECH
"I am amazed and so grateful for the support I have received from people across the world and the Christian Legal Centre".
Over 45,000 people have signed a petition, asking the government to protect freedom of speech for preachers in the UK who aren't breaking the law.
This Tuesday, Christian Concern, accompanied by Pastor Ilesanmi and other street preachers, brought the signatures to the Home Office in London, calling on the new Home Secretary Priti Patel to urgently decide "what guidance and training is being given to police officers nationwide to ensure that they protect the freedom to preach in public".
"It's not the first time a Christian street preacher has been wrongly arrested in the UK. Christian street preachers should be free to share the gospel, even where it means challenging the beliefs of others", the petition states.
It explains that "the law rightly protects freedom of speech, even if it offends, shocks or disturbs others".
"But too often, police officers have shown themselves either to be ignorant of this freedom, or unwilling to uphold it. This leads to a chilling effect, where people are increasingly unwilling to say what they believe, for fear of arrest", it concludes.
Published in: Evangelical Focus - europe - Street preacher awarded £2,500 for wrongful arrest