Greek Christians keep helping wildfires victims one year later
Evangelical local churches in the Mati area "help with cleaning and rebuilding". "Pray that their actions talk about the love of Christ, and many could know Him".
02 AUGUST 2019 · 19:00 CET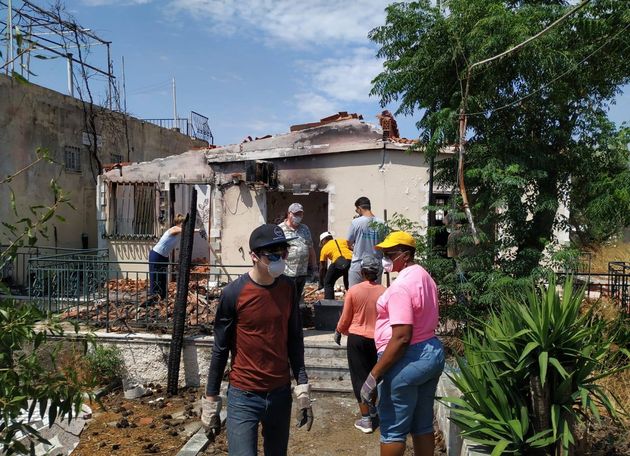 Christian help cleaning and rebuilding the houses of the victims. / Transform.
On July 23, 2019, hundreds of Greeks attended the several memorial services held for the 102 victims of the wildfires that took place last summer.
The fire struck the resort of Mati and other seaside areas east of Athens on July 23, 2018, destroying thousands of homes. Many are still trying to recover one year later.
New Prime Minister Kyriakos Mitsotakis attended a memorial service in Mati. He announced that all medical treatment to all those who were injured by the fire would be completely free of charge.
Furthermore, there will be a five-year freezing of property taxes for properties in Mati, as well as a series of technical measures to rebuild and to protect the town from future disasters.
"MANY HAVE TURNED TO GOD"
"After one year, the memories are very fresh. There is sadness because they have lost their people, and the beautiful nature. Nothing will ever be the same in this area. Everything is black now, nothing is green", Nico Spies, a Christian in Athens who has talked with the victims, told Evangelical Focus.
However, "many have turned to God and gave thanks, because their houses were burnt, but they still have their loved ones", he added.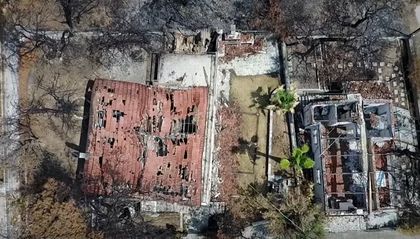 EVANGELICAL CHURCHES KEEP HELPING ONE YEAR LATER
Evangelical local churches in the area have been helping the victims since the beginning, with the recovery of the region.
With their service, these Christian communities tried to show that "God has not forgotten them, and they are very moved by what they are doing and the love they show", Spies said.
This help also comes in a very practical way. Right after the wildfires, "they brought a generator to provide electricity, not only for their own materials, but also for the people who lived there, and for other groups that came to help".
"That opened a door to build closer relationships between evangelical churches and the local people, who later on started to tell them about their needs of food, clothes, and let them go to their houses, to help them clean and rebuild them", he explained.
Local churches also organised different artistic events, and all the money they got was used in the recovery of the area.
"PRAY FOR GREECE"
Greek evangelical Christians ask other believers worldwide to pray "for compassion, so that God could talk with these people, because they are furious with the previous government, which never went there to apologise and did not attend the memorial service".
"Please pray for Greece, for the churches that are involved in the recovery and go there every week to help these people, that their actions could talk about the love of Christ, and many could know Him", Spies concluded.
Published in: Evangelical Focus - europe - Greek Christians keep helping wildfires victims one year later