Boris Johnson will prorogue Parliament in September
Queen consents a suspension of five weeks, which could prevent attempts to block no-deal Brexit. The Archbishop of Canterbury was asked to chair a citizens forum on Brexit.
The Guardian, BBC · LONDON · 28 AUGUST 2019 · 19:10 CET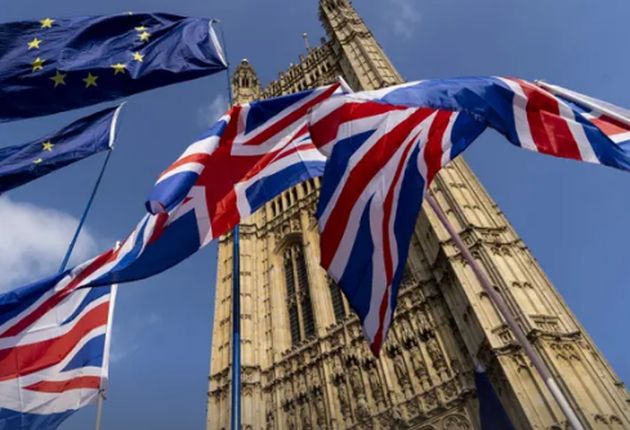 The UK Parliament is to be suspended for five weeks, just days after MPs return to work in September - and only a few weeks before the Brexit deadline.
The prime minister Boris Johnson wrote to MPs on Wednesday, saying he had spoken to the Queen and asked her to suspend parliament from "the second sitting week in September".
He added that there would be "a significant Brexit legislative programme to get through but that should be no excuse for a lack of ambition!".
QUEEN CONSENT
Later on Wednesday, the Queen consents to prorogation after the privy council meeting that took place at Balmoral.
"It is this day ordered by Her Majesty in Council that the Parliament be prorogued on a day no earlier than Monday the 9th day of September and no later than Thursday the 12th day of September 2019 to Monday the 14th day of October 2019, to be then holden for the despatch of divers urgent and important affairs", the Queen said in a statement.
MPs WILL RETURN OCTOBER, 14
MPs will then not return to Westminster until 14 October, when Johnson said there would be a new Queen's speech, setting out what he called a "bold and ambitious domestic legislative agenda for the renewal of our country after Brexit".
With so little time, MPs would find it difficult to stop the UK leaving the EU without a deal.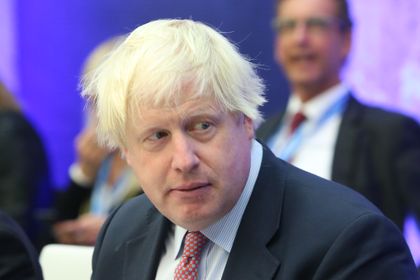 House of Commons Speaker John Bercow said it was a "constitutional outrage".
"However it is dressed up, it is blindingly obvious that the purpose of [suspending Parliament] now would be to stop [MPs] debating Brexit and performing its duty in shaping a course for the country", Bercow added.
CORBYN: "SUSPENDING PARLIAMENT IS NOT ACCEPTABLE"
Labour leader Jeremy Corbyn pointed out that "suspending Parliament is not acceptable, it is not on. What the prime minister is doing is a smash and grab on our democracy to force through a no deal".
He said that, when MPs return to the Commons next Tuesday, "the first thing we'll do is attempt legislation to prevent what [the PM] is doing", followed by a vote of no confidence "at some point".
Former Prime Minister, John Major, said he is seeking legal advice on whether he can challenge Johnson's decision to prorogue parliament.
"I have no doubt that the prime minister's motive in seeking prorogation is to bypass a sovereign parliament that opposes his policy. As events unfold I will continue to seek advice on the legality of this and other matters, but will be making no further comment", Major told BBC News.
The European Parliament's coordinator on Brexit, Guy Verhofstadt, declared that "taking back control has never looked so sinister. As a fellow parliamentarian, my solidarity with those fighting for their voices to be heard. Suppressing debate on profound choices is unlikely to help deliver a stable future EU-UK relationship".
JUSTIN WELBY TO CHAIR A FORUM ABOUT BREXIT
Right before these events, the Archbishop of Canterbury, Justin Welby, was asked to chair a proposed citizens' forum on Brexit. by a group of senior MPs.
The forum would "consider how to heal the divisions in our country since the Brexit referendum", and it would "benefit greatly from the archbishop's involvement".
"I am honoured to be approached and would be willing to accept in principle, subject to some conditions which have not yet been met",Welby said in a statement.
Those conditions are "first, and indispensably, that the forum should not be a Trojan horse intended to delay or prevent Brexit in any particular form. That power can only be exercised by the government and MPs in parliament. Second, that it has cross party support (although its members will not be politicians).Third, the process must have time to be properly organised".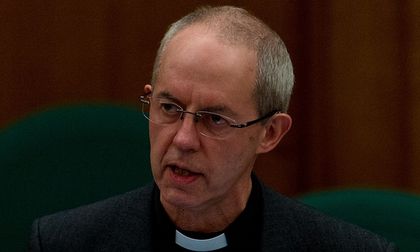 WELBY: "CHURCHES SHOULD CONTRIBUTE TO A UNITED COUNTRY POST-BREXIT"
"It is obviously right that among many others the churches should contribute to the emergence of a dynamic and united country post-Brexit, however it may be achieved. Every one of us must play the part they can in this task", Welby added.
He called to "pray for all those in government, parliament and political leadership. Let us pray for the people of this country whose lives will be affected in many ways by the momentous decisions that are made".
The Times had first reported the Most Rev Welby was in talks with a cross-party group of senior MPs to chair a series of public meetings about alternatives to a no-deal Brexit.
According to the newspaper, a forum of 100 people would meet several times in Coventry Cathedral next month before putting its proposals to parliament.
The proposal is "deeply inappropriate. I generally don't criticise the archbishop but he shouldn't allow himself to be tempted into what is essentially a very political issue right now", former Conservative leader Duncan Smith told The Times.
"This assembly is designed to destabilise Boris Johnson's position. As such I hope he will recognise the deeply political nature of this", he added.
Published in: Evangelical Focus - europe - Boris Johnson will prorogue Parliament in September