Socialists win Portugal election
António Costa strengthens his position as Prime Minister. Despite a low turnout (54%), far-right populism failed to gain significant support.
LISBON · 08 OCTOBER 2019 · 10:08 CET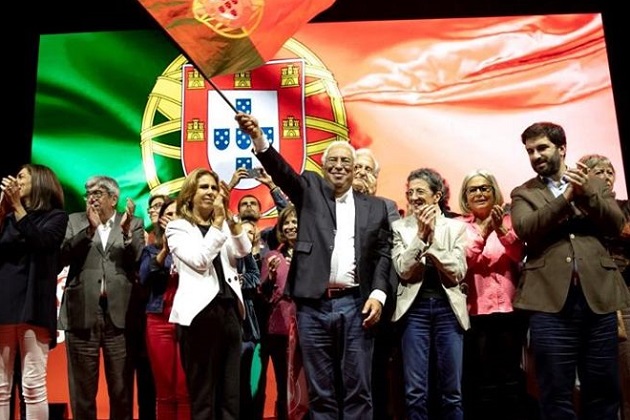 António Costa, candidate of the Socialis Party of Portugal. / Facebook A.C.
Voters in Portugal supported the Socialist Party of António Costa, who won the election with 37% of the vote and 106 seats, twenty more than before, but still ten below the majority.
Despite the low turnout (only half of citizens went to cast their ballot), Costa's minority government supported from outside by other smaller left-wing parties (Left Bloc and Communists) appeared to receive the approval of the population. The parliamentary election was held on October 6.
In the last 4 years, Portugal has experienced a growth of the economy and a fall of unemployment. Now Costa hopes to continue with social policies with the support of as many centre-left parties as possible, he said on election night.
The centre-right alternative, the PSD, came second with 22% and 77 seats, a fall of 30. Unlike other European countries, the far-right failed to win significant support, and a new party led by a former football commentator only got one seat.
Portugal's President, Marcelo Rebelo de Sousa, has said he aims for a government to be formed soon, to address urgent issues like the end stage of Brexit.
EVANGELICALS IN PORTUGAL
Despite representing less than 1% of the population, evangelical Christians in Portugal are members of churches with good social presence. In the last years, evangelical communities have opened dialogue with political authorities, organised big evangelistic efforts and built relationship with believers in neighbouring Spain.
Published in: Evangelical Focus - europe - Socialists win Portugal election