France debates whether to ban religious political parties
Some fear Islamic groups could win seats in regional parliaments. Evangelicals do not plan to create faith-based parties but warn against the attempts to limit religious expressions in the public square.
PARIS · 23 OCTOBER 2019 · 14:52 CET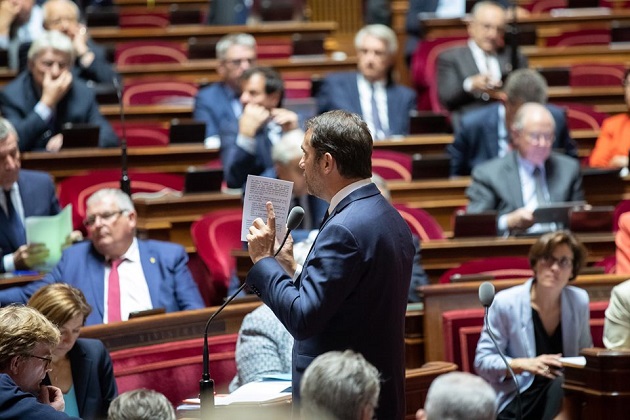 the French Minsiter of the Interior, Christophe Castaner, speaking at the Senate, October 2019. / Facebook Sénat
The leader of right-wing The Republicans party in the Senate of France, Bruno Retailleu, re-opened this week the debate about the socio-political role of Islam in society.
In an interview in Le Journal du Dimanche, the head of the largest group in the French upper house (The Republicans have 146 of 348 seats) said his party would present a draft law to ban confessional electoral lists. The aim is to stop political projects that include members of only one specific religion.
This new move comes after it was known that the Democratic Union of Muslims (a party created in 2012) planned to take part in the upcoming municipal elections, presenting lists in 50 cities.
This new debate is part of a long conversation about the strength of Islamism in France. According to Retailleu, "the political Islam seeks to build a counter-society with separatist and anti-Republican values". He added that such religious parties "want to give privileges to a part of society over the rest".
Meanwhile, the French Prime Minister, Christophe Castaner, said a ban against religious political parties could be anti-constitutional, but added that the authorities would act against candidates that have "a Islamic communitarianism speech".
NO EVANGELICAL POLITICAL PARTIES ON THE HORIZON
Evangelicals Christians are another of the growing faith groups in France. But "there is no will to create non-mixed lists for the next elections (formed only by Christians for example)", the communications director of the National Council of Evangelicals in France (CNEF) told Evangelical Focus.
Romain Choisnet said that in evangelical churches "there is not a culture of doing things for ourselves, but we want to be actors, alongside others, for the coexistence and the wellbeing of our cities". In this sense, "we would not be affected by the eventual restrictions".
THE BATTLE AROUND PUBLIC RELIGIOUS EXPRESSIONS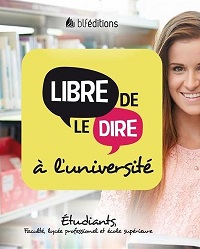 But the CNEF is worried to see "the development of anti-religion ideas. Some want to restrict the expression of religious practices and
pushing the personal faith of citizens to the private space
".
This aggressive secularism is "an attempt against our freedom of religion and freedom of expression, two values reflected in our Constitution and in the Declaration of Human Rights", says Choisent.
The CNEF "works to make sure that the public expression of our faith continues to be a freedom today and tomorrow in France". With this aim, the evangelical body has promoted the "Libre de le dire" campaign, which encourages Christians to know their rights and confidently speak in schools, the workplace and public spaces.
Published in: Evangelical Focus - europe - France debates whether to ban religious political parties