Coronavirus: Spain declares "state of alarm"
Schools and other public services have been closed. Hundreds of thousands confined in some regions. Evangelicals suspend all services and meetings and call to pray according to Psalm 91.
MADRID · 13 MARCH 2020 · 17:41 CET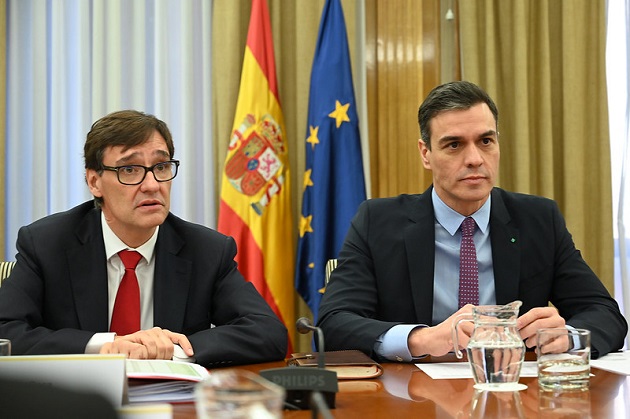 Health Minister Salvador Illa and the Prime Minister of Spain, Pedro Sánchez, during an emergency exit of the coronavirus crisis. / Flickr, La Moncloa (CC)
Spain followed the path of Italy as Prime Minister Pedro Sánchez announced a new "state of alarm" for the next 15 days, which will give the government the ability to close private businesses, decree confinements of cities and close communications.
On Friday 13 March, 4.300 people were infected, 122 had died and 193 had recovered, according to official figures.
Hospitals of the public health system were reaching the maximum of its capacity as doctors and nurses worked around the clock.
The region of Madrid, where half of the infections and deaths have occurred so far, saw the closure of restaurants and all other leisure businesses, and a complete shutdown is expected that would only allow pharmacies and supermarkets to open.
Many shops around the country were struggling to respond to the extra demand of food and other goods, caused by the fear of the population.
Schools and universities have been closed in all the country, asking children and youth to remains at home for at least 15 days.
Meanwhile, some regions have started to confine people. Only in the region of Murcia, more than 300,000 people are not allowed to leave their cities or towns.
More than 60 countries have restricted the flights coming from Spain.
REACTION OF EVANGELICAL CHURCHES
Evangelical churches have reacted to the crisis calling to obey the authorities and pray for the country.
Texts of the Bible such as the Psalm 91 and Joel 1 were among the most quoted in video messages and articles written by pastors and other church members.
Gradually, all churches suspended their Sunday services, as well as other gahterings such as local meetings, regional conferences, and large events such as the World Assembly of Assemblies of God (for which 4,000 delegates were expected) in Madrid. The Spanish Evangelical Federation FEREDE, which had two meetings with the Ministry of Health, called in several press releases to be an example of following the measures of the government.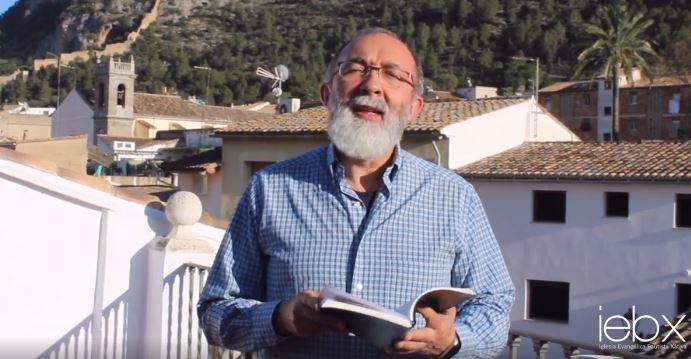 Churches meanwhile are thinking "creative ways" of being in touch and witness to others in a time of confusion and tension.
Whatsapp groups, streaming of video and prayer chains are starting to work to connect people, share Bible reflections, encourage each other, and look out for the most needed: the elderly and those who live alone.
EUROPE IS "NEW EPICENTRE"
The World Health Organisation, meanwhile, said Europe had become the "new epicentre" of the coronavirus crisis.
All European countries have started Covid-19 task forces and developed plans of action. Italy is the most affected country, with 15,000 cases and over 1,000 deaths, followed by Spain, Germany (over 3,000 cases and 7 deaths), and France (2,800 cases and 61 deaths).
Published in: Evangelical Focus - europe - Coronavirus: Spain declares "state of alarm"