"The risen Christ gives new hope and a fresh purpose"
In her first-ever Easter message, Queen Elizabeth II shared the Christian hope amid the coronavirus crisis.
LONDON · 15 APRIL 2020 · 12:02 CET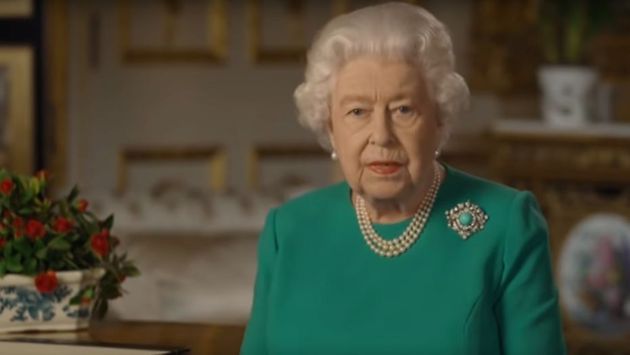 Queen Elizaeth II gave her first-ever Easter message. / The Royal channnel.
For the first time in her 68-year-reign, last Saturday Queen Elizabeth II recorded an Easter message, in a two-minute video shared in the Royal Family social media.
The British monarch usually spends the Christian holiday privately, attending church services alongside close family in Windsor. But this year, in the midst of the coronavirus pandemic, she shared her thoughts both on the meaning of Easter, and on hope in difficult times, with the public.
"THE RISEN CHRIST GIVES HIS FOLLOWERS NEW HOPE AND FRESH PURPOSE"
"This year, Easter will be different for many of us, but by keeping apart we keep others safe. But Easter isn't cancelled; indeed, we need Easter as much as ever", Queen Elizabeth said.
She pointed out that "as darkness falls on the Saturday before Easter Day, many Christians would normally light candles together. It's a way of showing how the good news of Christ's resurrection has been passed on from the first Easter by every generation until now".
"The discovery of the risen Christ on the first Easter Day gave his followers new hope and fresh purpose, and we can all take heart from this", she underlined.
"CORONAVIRUS WILL NOT OVERCOME US"
The monarch recalled that "many religions have festivals which celebrate light overcoming darkness. Such occasions are often accompanied by the lighting of candles. They seem to speak to every culture, and appeal to people of all faiths, and of none".
"The coronavirus will not overcome us. As dark as death can be, particularly for those suffering with grief, light and life are greater. May the living flame of the Easter hope be a steady guide as we face the future", the Queen stressed.
TELEVISED SPEECH
Days before, in a televised speech to the nation and the Commonwealth, which was seen by 23.7 million viewers, the Queen ha urged people to show strength during the coronavirus crisis.
"Together we are tackling this disease. If we remain united and resolute, then we will overcome it. We will succeed, and that success will belong to each and every one of us", she pointed out.
She said she hoped that the "attributes of self-discipline, of quiet good-humoured resolve and of fellow-feeling still characterise this country".
The Queen also paid tribute to "key workers and NHS staff fighting the virus on the COVID-19 frontline".
Published in: Evangelical Focus - europe - "The risen Christ gives new hope and a fresh purpose"