Former pastor Ulf Ekman on "discovering" Mary and John Paul II
One year ago Swedish Protestantism was shocked by his conversion to Catholicism. Evangelical Alliance's Stefan Gustavsson thought it "challenged everyone to think through their theological convictions."
National Catholic Register, Protestante Digital · OSLO · 13 JULY 2015 · 13:08 CET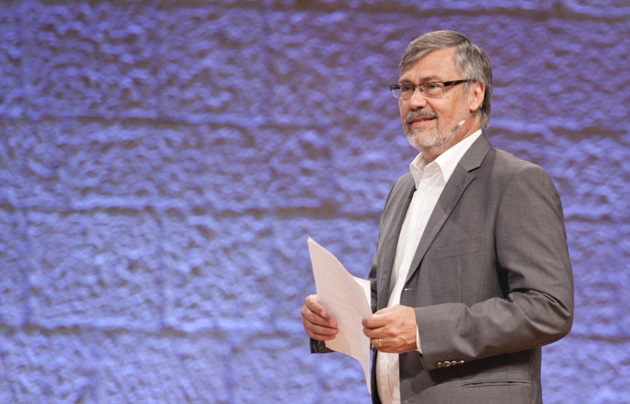 Ulf Ekman, who used to be the main pastor of the influential Word of Life church in Sweden, recently commented on his first year as a member of the Roman Catholic Church. His conversion caused a big debate both inside the Scandinavian Christian churches and in the secular media.
Swedish Evangelical Alliance's Stefan Gustavsson said back then in an interview to Spain's Protestante Digital: "The good thing is that everyone is challenged to think through and clarify their theological convictions."
"I TRY TO PRAY THE ROSARY ON A DAILY BASIS"
The former mega-church pastor explained his new habits as a Roman Chatolic, in an interview with The National Catholic Register: "My wife, Birgitta, and I, try to pray the Rosary on a daily basis and use a Catholic prayer book for morning devotions. Our daily Bible reading is established since many years, but now we also follow the daily portions of the Mass. Step by step, we also try to take more time for Eucharistic adoration, which we find quite amazing, actually."
Looking back, Ekman said that "It has been a wonderful year that we will never forget as long as we live. We feel very much at home in the Church and are grateful to the Lord. It has also been an intense year, due to the ongoing media coverage in Scandinavia. We have gained some wonderful new friends, but, like Blessed John Henry Newman said, it has also been a time of 'parting of friends'."
In these first months as a Roman Catholic, Ekman has been reading authors like St. Faustina and St. Padre Pio.
Ekman has become a follower of one of the latest popes, he explained. "I regret that it was only in John Paul II's later years that I really discovered him. As I have tried to repair this, I have read a lot and also traveled to places, particularly in Poland, that meant a lot to him. (…) It's actually John Paul II whose name I took in confirmation. Today, John Paul II is my patron saint."
Ekman Protestant doctrine on Mary has also changed in this short time: "For us, Mary was the first 'obstacle' to overcome, though not the last. It was through her that we felt a leading towards the Church."
In the future, Ekman expects to "be active in the Catholic environment: writing, speaking, teaching."
STEFAN GUSTAVSSON'S EVANGELICAL VIEW
One of the clearest reactions to Eckman's controversy was that of the Swedish Evangelical Alliance's Secretary General Stefan Gustavsson.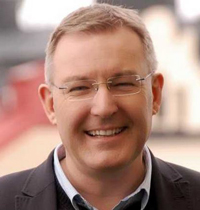 In an
interview with Spain's Protestante Digital
, he said: "It has been a time of lots of discussions and very strong reactions -of different sorts. The good thing is that everyone is challenged to think through and
clarify their theological convictions
. Hopefully the result will be an increasing understanding of different positions and a increasing clarity of one's own position."
The conversion of the mega-church pastor stirred up a big debate because "Ekman has been such controversial and at the same time exceptionally successful in his ministry for the last thirty years". Tha lead to "a huge media coverage, even in secular media."
TWO PROBLEMS: "LIBERAL THEOLOGY" AND "ANTI-INTELECTUAL EVANGELICALSM"
Commenting on the situation of Swedish and Scandinavian Protestatism in general, Gustavsson explained: "There is a huge need amongst evangelicals to understand and reaffirm Sola Scriptura and justification by faith."
Gustavsson thinks there are two different issues that need to be tackled. "Much of the protestant church here is dominated by liberal theology and therefore there is not much of an alternative."
"The evangelical wing, unfortunately, has often been weakened by an anti-intellectual attitude that has undermined it severely. We too often have had an unfortunate split between experience and understanding, between the Spirit and the mind, between evangelism and apologetics. And of course the Catholic church has a long and rich intellectual heritage."
AN OPPORTUNITY: "WHAT IS THE GOSPEL?"
Nevertheless, Gustavson thinks Ulf Ekman's case "can be very positive in the long term".
"It forces upon us a new awareness of the content of the Christian faith; what do we believe and why do we believe it? What is the gospel and where are we to draw lines in our understanding of the content of the gospel? And what is the theological method that drives us; what is our authority? One voice will always have the last say and it is a good thing to have that voice identified and to have its authority explained", he concluded.
Published in: Evangelical Focus - europe - Former pastor Ulf Ekman on "discovering" Mary and John Paul II