"Many have an interest in God, but do not know exactly who this God is"
The Prayer Spaces in Schools have offered thousands of young students a creative way of reflection and prayer. Jana Nimmo, in Germany, explains how children and teenagers use the chance to express their hopes and worries.
MARBURG · 07 FEBRUARY 2022 · 15:26 CET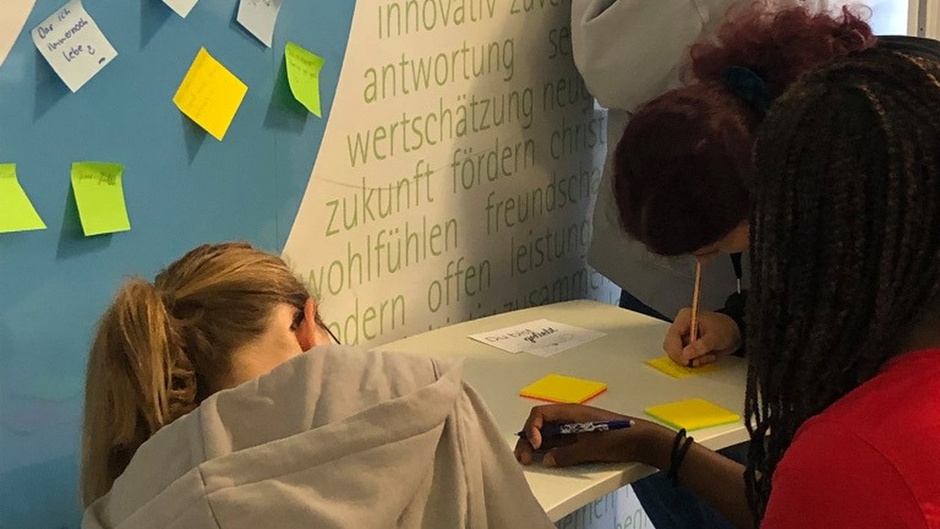 Schools open some classrooms for prayer spaces in Germany. / Photos: Prayerspaces.de
Jana Nimmo leads the Prayer Spaces in Schools in Germany, an initiative that has grown since it first started in 2013.
A "prayer space" is a classroom that is converted into a prayer room for a few days and is creatively designed. Students explore the different prayer stations during recess or as part of a lesson.
Under the supervision of teachers, thousands of children and teenagers are offered an opportunity to spend time to reflect and connect with God. One of the latest projects was the "Corona Hope Umbrella", developed specifically for the pandemic situation: ten prayer stations address topics such as sorrow, loneliness, gratitude, lies and guilt, hope and faith.
Jana Nimmo told Evangelical Focus that many concerns expressed by students have to do with "illness, financial hardship, and tension in the family". At the same time, many also speak of a sense of "peace and love" as they experience with prayer for the first time.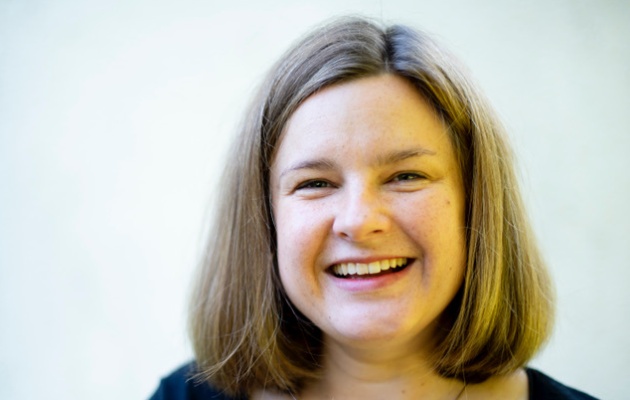 Jana Nimmo leads the Prayer Spaces in Germany.
Question. It is often said that young people are "nones", not religious. How do the experiences you have seen with students and prayer contradict this general perception?
Answer. We experience that in the prayer space the majority of the students turn to God with their questions, worries and requests. They may not be religious in the sense that they have no religious form, but they do have an interest in God and also in relationship with God. Whereby we see that many do not yet know exactly who this God is. But more often than not, after a prayer space, students will share feelings of peace or love. Prayer spaces is about creating a space of experience for a God, because the students may be just beginning to get to know him.
Q. What are the most prayed for topics among students?
A. Fewer prayer spaces took place during and after Corona, but at the same time we see that there is a need, and that need is increasing. More than ever before, issues such as fear and worry are very present. Worries about illness, financial hardship, tension and quarrels in the family. In Germany, psychologists for children and young people are all fully booked. School can and should be a place where such issues can be safely and unevaluated given a space.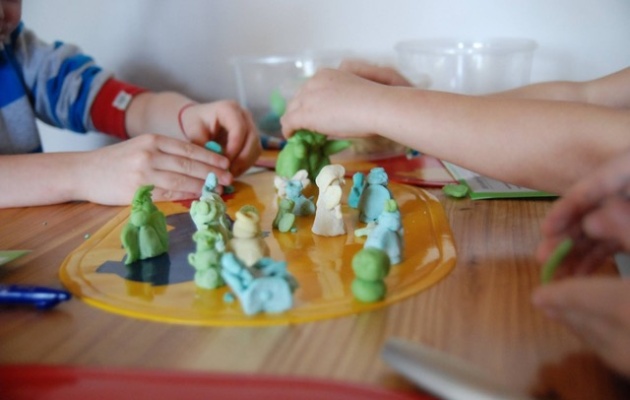 Creativity is welcomed in the prayer spaces. / Payerspaces.de
Q. Are such prayer spaces present only in Christian schools, or also in other non-religious schools? And for how long are they active?
A. About half of Prayer spaces in Germany are organised in Christian schools and half in non-Christian schools. Mostly at elementary and comprehensive schools up to the 10th grade.
They often take place for several days. Some just a day, but most about a week. One after the other, the religion and ethics classes visit the prayer space together with their teacher. The room is looked after by a mix of teachers and volunteers from the local community and/or parents/grandparents.
Q. How positive or negative are the directors of schools to the idea of opening such places of prayer?
A. I would say the larger part is open. We have flyers for the school leaders and since it is a prayer room where everyone should feel welcome, we invite people to pray but we don't specify the how. We encourage all students to use the prayer space and the activities in a way that is meaningful for them, whether they have faith or not. However, we are clearly Christian from our roots and believe in the power of prayer and the work of the Holy Spirit.
But we want to make this space as welcoming and safe as possible. That is very important to us. And if the school administration understands that, then they usually also see that the need is definitely there and appreciate the project. Over half of all schools that have done a prayer space repeat it every year or semester.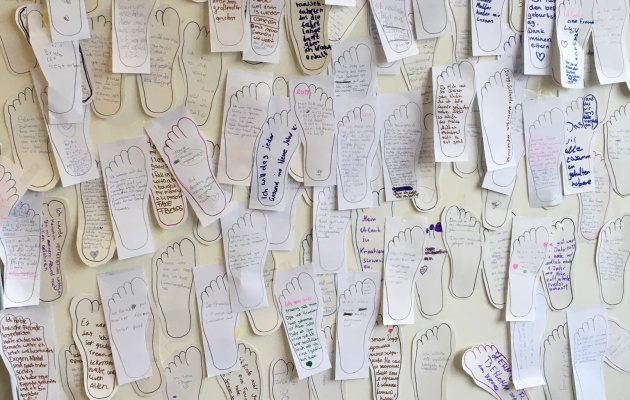 Prayer requests written by students in a prayer space in Germany. / Payerspaces.de
Q. What do you expect for this movement in the next 3-5 years, in a post-pandemic context?
A. As I said, I believe that the need was not as great as it is now. In the years to come, there is a need to offer such a reflection and prayer room. And I also find the spiritual openness to be very big. I was recently in the car listening to a German song on the radio, "I would be stupid not to believe in miracles", and thought such a song would not have aired in Germany five to ten years ago. The need and uncontrollability of the world that affects us so much inspires hope in a quest for that which is greater than ourselves.
Other countries: "A safe place whatever their beliefs"
Beyond Germany, Prayer Spaces is present in other European countries such as Ireland, Austria, Netherland and Malta. First launched in the United Kingdom in 2010 in connection with the 24-7 Prayer movement, the platform "welcomes all children and young people, whatever their beliefs or cultural backgrounds".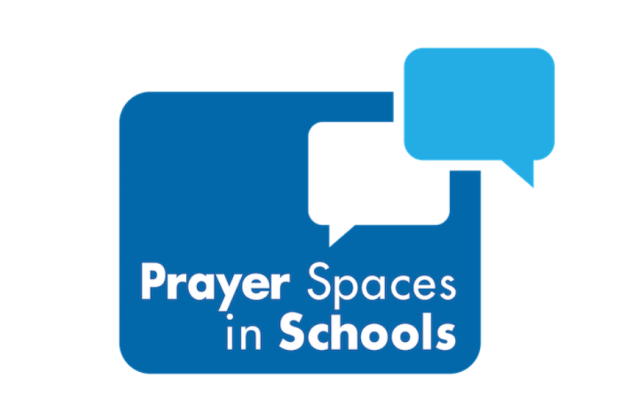 Phil Togwell, its international director, told Evangelical Focus: "In 2019, the year before Covid, we tracked and supported more than 750 prayer spaces in schools in many nations across the world. Although the last two years have made it difficult for prayer spaces to be hosted in schools, the numbers are rising rapidly again".
In this pandemic context, "Prayer spaces are becoming safe places for children and young people to process what they have been through, to explore their feelings and their questions, especially their questions about and for God", he says.
Feedback from students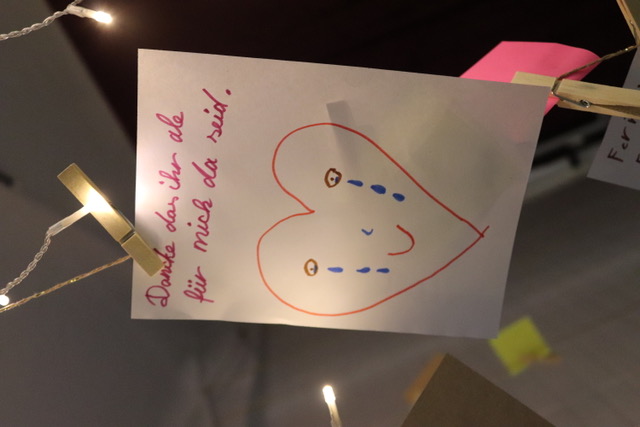 These are some messages left by students after attending a prayer space.
'It's the first time I haven't felt lonely.' Student (17 years old)
'Using the Post-it notes was really helpful. It was the first time I prayed properly.' Student (15)
'It helped me let go of the pressure I was holding in.' Student (13)
'It was really fun. It made me see God everywhere I look.' Student (10)
'It felt like the truth in here.' Student (7)
Published in: Evangelical Focus - life & tech - "Many have an interest in God, but do not know exactly who this God is"
Since you are here…
Evangelical Focus is a news and opinion platform that brings together Christians from across Europe and other parts of the world. We need the support of our readers to make this media project sustainable in the long term. You can support our work! Read about Evangelical Focus's sustainability here.
Would you like to support the work of Evangelical Focus?
Use one of these methods. You can also transfer your donation to "Areópago Protestante / Evangelical Focus" IBAN: ES8521000853530200278394 (Swift / BIC: CAIXESBBXXX). Subject: "Donation Evangelical Focus"
Thank you very much!