Long Covid (I): "I had to let go of the idea that I was recovering from Covid-19"
Carla is a nurse who was infected at the beginning of the first wave of the epidemic, when not much was known about the virus. 2 years later, she has still not been able to return to work.
Protestante Digital · BARCELONA · 09 AUGUST 2022 · 17:01 CET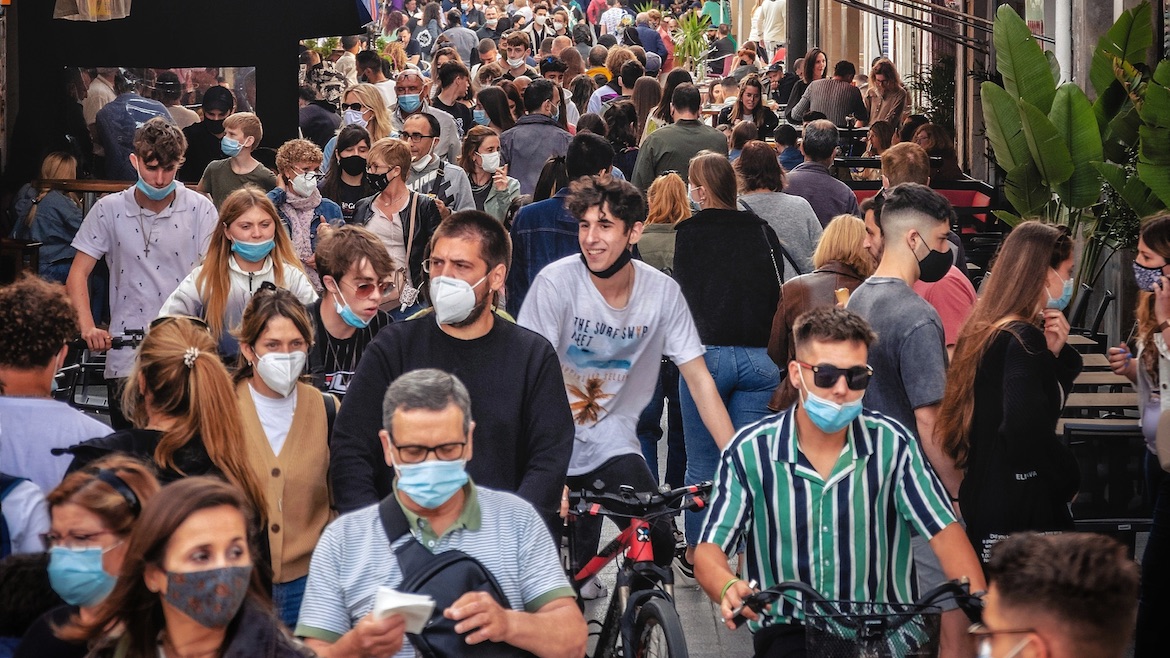 Only in Europe, millions of people suffer from Long Covid. / Photo: Xavi Cabrera, Unsplash, CC0.
A "set of varied multi-organ symptoms not attributable to other causes that persist after the acute phase of Covid-19 infection". This is one of the technical definitions used by the health services of many countries to recognise the so-called 'persistent covid' or Long Covid.
But despite the development of national health protocols, hundreds of thousands of people who have suffered from this pathology feel they have not been cared for well enough. "After a long wait, we have found no new answers or proposals to improve the care we are receiving", say some of them.
The field of research is still very wide. In July 2022, researchers from the Universitat Oberta de Catalunya (UOC) and the Hospital de la Santa Creu i Sant Pau (in Barcelona) revealed the close relationship between fatigue, depression, anxiety and other cognitive deficits in patients with Long Covid. Another team from the clinical microbiology service of the Hospital General Universitario Gregorio Marañón (in Madrid) found RNA samples of the virus in people suffering from 'persistent Covid'.
It is estimated that 10% of people who contract Covid-19 develop persistent symptoms. In a country of 47 million inhabitants such as Spain, there could be around 1 million people suffering some sort of Long Covid.
To get a closer look at this reality, we spoke to three patiends who share an evangelical faith. They do not only explain how Long Covid has changed their daily lives but also how the disease impacts their personal faith and ministry.
"I had to let go of the idea that I was recovering from Covid-19"
Working as a nurse at the height of the first wave of the epidemic in Spain in the spring of 2020, Carla Martinez (28 years old) was one of the first people to become infected with Covid-19, on 19 March 2020.
"At that time, there was almost no information about the virus. I was quarantined in my room with fever, tachycardia, breathing difficulties, a lot of coughing and tiredness", she remembers. "After a few days I had a bronchospasm and was taken to hospital by ambulance. At the hospital I received oxygen. Other symptoms appeared, such as dysphagia (I could not swallow food) or high tachycardia (up to 200 beats per minute as I was lying on a bed). At that time, the health professionals were so confused that they even ruled out that what was happening to me was due to Covid, as they were totally unaware that the virus could cause these symptoms".
It wasn't until three months later, when Carla was already back at home, that doctors confirmed that all those symptoms were related to Covid-19. But her evolution did not show signs of gradual improvement, she continued to feel great fatigue. "I couldn't take a shower by myself, my husband would wheel me around in a wheelchair to get me out of the house, the mental and physical fatigue I felt was so extreme that I couldn't read a page of a book. I had pain all over my body", she says. Carla saw new symptoms appearing in the cardiovascular, respiratory, muscular and neuronal systems, as well as in her skin. "I often had fever and my menstrual period stopped".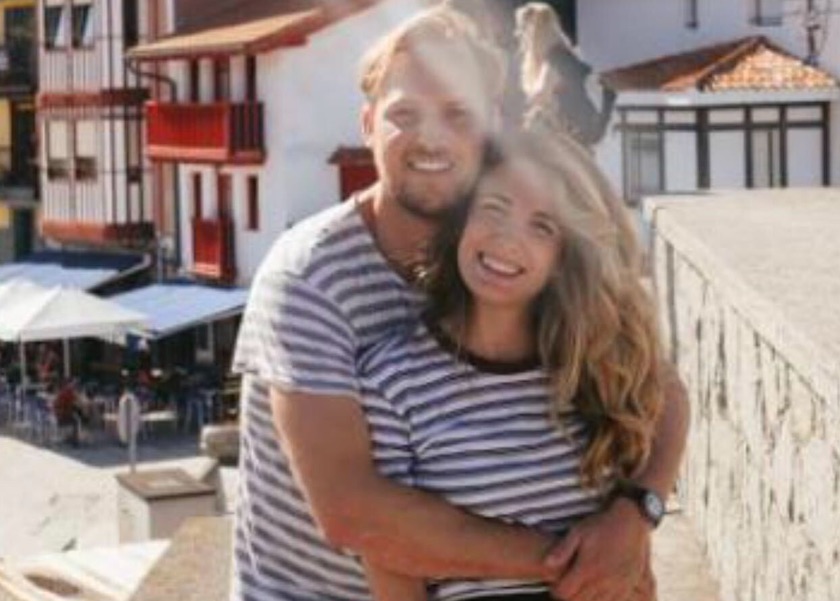 Carla Martinez and her husband Chris.
Faced with such a variable and strange symptom picture, Martínez started realising how as other patients showed similar characteristics, medical experts increasingly started to talk about 'persistent covid'. "I first thought my case was very rare. I was included in a study in which at the beginning there were three of us, but after a month there were more than 3,000 patients. I had the after-effects of Covid but at the same time a totally unknown disease that was evolving in my body. I had to forget the idea that I was recovering from Covid and start to assimilate that I had a chronic disease; until a cure was found, a treatment to be able to live with it, or until God healed me with a miracle".
"I feel it is my responsibility to raise awareness of this reality"
Carla is one of the patients in the study being carried out at Can Ruti Hospital in the nearby city of Badalona. From the beginning she has joined initiatives of people affected by Long Covid. "Collectives of patients have been formed, many of us are healthcare professionals. We have been calling for more research, recognition and visibility of this disease", she adds. "I feel it is my responsibility to raise awareness of this reality and not to forget all those who are going through the whole Long Covid process, with incomprehension and helplessness".
More than 2 years after being infected with the coronavirus, this young nurse is still unable to practise her profession and has limitations in her daily life. "There are days when I am more stable and days when I have a flare-up and can't get out of bed. Every day I have a different amount of energy and if I do too much activity, I start to feel sick. It's hard to control yourself and limit yourself like this".
After undergoing 'dark field microscope' test, which studies the quality of the blood, Carla was found to have severe deficits in her blood composition. "Many of the cells were deformed and the red blood cells carried almost no oxygen. Seeing how my cells looked live on the microscope screen was shocking. No wonder I was feeling so sick!", she describes.
The finding led to her having to undergo respiratory and intravenous treatments. "One of the treatments I was offered was intravenous ozone therapy, which consists of taking some of the blood, putting ozone in it and returning it to the body, thus improving the amount of oxygen and reducing the amount of virus. This treatment is widely used for Lyme Disease. I currently get the treatment every week and it gives me a lot of energy. Cognitively, I have noticed an improvement as well", she explains.
However, Carla is aware of the fragility of his situation, and that she still has a path of treatments and experimentation ahead of her.
This is the first part of three of an in-depth article on the effects of Long Covid. Part two and three will be published on Evangelical Focus before the end of August.
Published in: Evangelical Focus - life & tech - Long Covid (I): "I had to let go of the idea that I was recovering from Covid-19"