Theology student Kira Geiss wins Miss Germany: "I love the church, it is my home"
The 20-year-old Christian wants to use her platform to "serve God and my neighbours". She has a heart for church planting and reaching the Generation Z.
Pro Medien Magazin, Miss Germany · BERLIN · 07 MARCH 2023 · 11:24 CET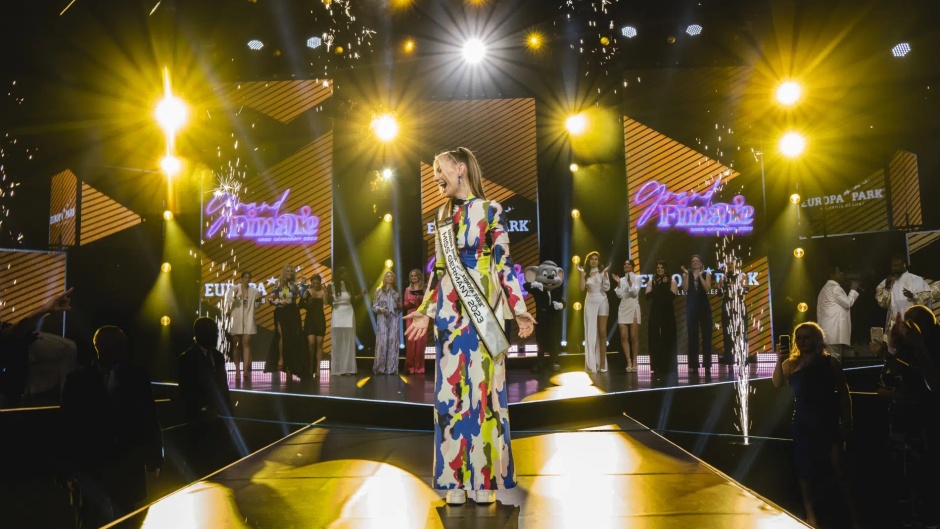 Kira Geiss, after being announced the winner of Miss Germany 2023. / Photo: Miss Germany Awards.
Miss Germany has a new winner, and she is a committed Christian.
Kira Geiss won an award that, according to the organisers, is no longer about beauty alone but also about social engagement and the ability to empower other people.
"I think it is time to not only take care of the healthy maintenance of our planet, but also to actively engage in allowing people to heal & grow internally", she says on the Miss Germany website, where she is described as a "theology student, aspiring religious and community educator, and visual merchandiser".
Church planting and evangelism
Geiss is a Bible student at a Mission School in Unterweissach (near Stuttgart). In an interview with German Pro Medien Magazine she said she would have to take a year off if she won the contest, to respond to all the media enbgagements linked to the Miss Germany title.
But her calling to church planting and reaching non-believing youth has not changed, she says.
"We need more young congregations that are open to change. Congregations that stick to their principles but still move with society. I would like to be a voice for the church. I love it more than anything and it is my home".
Her passion, she continues, is "to serve God and my neighbours". The ministry EastSide in the city of Magdeburg is one of the projects she has helped found.
From a non-believing background
The new Miss Germany was not raised in a Christian family. A Weinachten im Schuhkarton campaign (Samaritan's Purse' initiative "Christmas Child" in Germany) by which churches collect boxes with gifts for vulnerable children in other conutries was her first connection to church contexts as a child.
Later, at the age of 16, she converted to Christianity "after two girls invited me to the youth group of their church", she explains. "Today I see it as a treasure to know what it is like not to be a Christian, to be able to interact with those who do not have a faith".
Kira Geiss won the Miss Germany contest on Sunday 5 March 2022, in the Europapark. One of the other nine finalists was a transgender woman.
Published in: Evangelical Focus - life & tech - Theology student Kira Geiss wins Miss Germany: "I love the church, it is my home"
Since you are here…
Evangelical Focus is a news and opinion platform that brings together Christians from across Europe and other parts of the world. We need the support of our readers to make this media project sustainable in the long term. You can support our work! Read about Evangelical Focus's sustainability here.
Would you like to support the work of Evangelical Focus?
Use one of these methods. You can also transfer your donation to "Areópago Protestante / Evangelical Focus" IBAN: ES8521000853530200278394 (Swift / BIC: CAIXESBBXXX). Subject: "Donation Evangelical Focus"
Thank you very much!