'God will sustain us whether we win or lose'
Ahead of their appearance at the Court of Appeal, the Baking Company's General Manager, Daniel MacArthur, said: "The gospel says that we are all sinners, and God is the great judge."
BELFAST · 09 MAY 2016 · 18:07 CET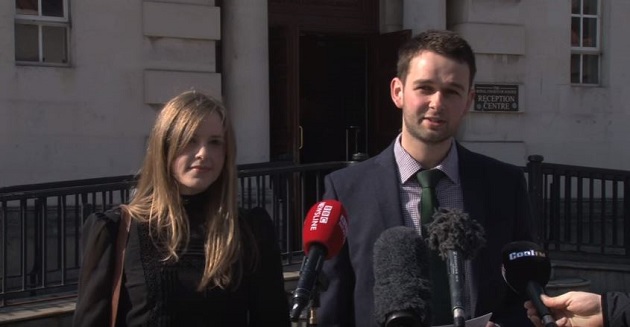 Daniel McArthur speaks to the media, May 9. / Video caption, Youtube
The General Manager of the Ashers Baking Company, Daniel MacArthur, spoke about the trust his family has in God in a statement he gave to journalists ahead of their appearance at the Court of Appeal.
"Exactly two years ago we were asked to help promote a campaign to redefine marriage in Northern Ireland and we never imagined two years later, we would find ourselves still living with the consequences of that request", Daniel MacArthur said.
"We hope that this court will not require us to endorse a view that goes against our conscience and our beliefs. The Attorney General's involvement shows the big issues that are at stake".
"This has never really been about one little bakery in Belfast. It is clear that it has always had implications for freedom of expression throughout the UK."
The spokesman of the family continued: "God has sustained us graciously, even that we are only weak sinners. The gospel says that we are all sinners, and God is the great judge."
"None of us can hope to stand before Him on our own strength or on our own goodness, because we have none. But we are that Jesus Christ has lived a perfect life, he has died and atoning death and has rose from the dead, so that we can be reconciled and have peace with God."
He concluded: "It is this hope that sustains us, it is this that gives us joy, and will sustain us wether today we win or lose this case."
Published in: Evangelical Focus - life & tech - 'God will sustain us whether we win or lose'