Testifying of Christ at the Olympic pool
"Our identity is in Christ", said synchronized diving medallists Boudia and Johnson. "I'm in the sport to show people I find my happiness with what God's given me", gold medal swimmer Caeleb Dressel declared.
Baptist Press, The Christian Examiner · RIO DE JANEIRO · 09 AUGUST 2016 · 17:20 CET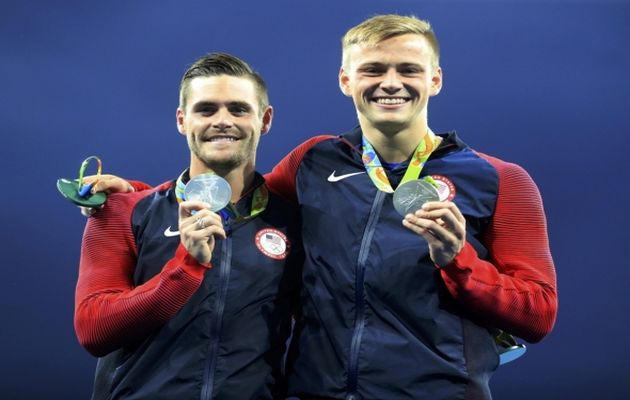 David Boudia and Steele Johnson won silver in men's synchronized 10-meter platform/ Reuters
David Boudia and Steele Johnson won silver in men's synchronized 10-meter platform, giving Boudia his third all-time Olympic medal and Johnson his first. Right after that, they proclaimed the name of Christ to a national television audience.
Boudia's faith has been well-known to the sports world – he co-wrote a book, Greater Than Gold, about his faith – although many viewers likely didn't know much about Johnson, who was in tears after the duo learned they were second.
"OUR IDENTITY IS IN CHRIST"
"There's been an enormous amount of pressure. I've felt it," Boudia, who still will compete in the individual platform, told an NBC national audience.
"It's just an identity crisis. When my mind is on this [diving], and I'm thinking I'm defined by this, then my mind goes crazy. But we both know that our identity is in Christ, and we're thankful for this opportunity to be able to dive in front of Brazil and in front of the United States. It's been an absolutely thrilling moment for us."
Johnson agreed: "The way David just described it was flawless, the fact that I was going into this event knowing that my identity is rooted in Christ and not what the result of this competition is just gave me peace ... and it let me enjoy the contest."
"If something went great, I was happy. If something didn't go great, I could still find joy because I'm at the Olympics competing with the best person, the best mentor, just one of the best people to be around. God's given us a cool opportunity, and I'm glad I could come away with an Olympic silver medal in my first-ever event", Johnson told NBC.
CAELEB DRESSEL
Caeleb Dressel made his Olympic debut on Sunday August 7, winning a gold medal as part of the U.S. men's 4x100-meter freestyle relay team, alongside Michael Phelps.
Dressel usually has a Scripture reference written across his face. The reference changes with each event, and he hasn't yet worn the references at the Olympics, but a favourite one for the 19-year-old is Isaiah 40:31: "but those who trust in the Lord will renew their strength; they will soar on wings like eagles...."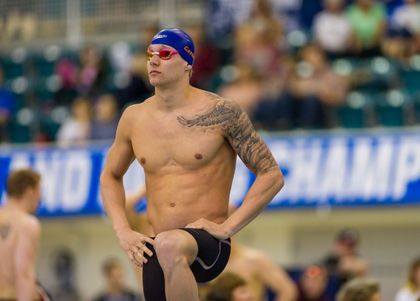 That verse served as the inspiration for the large eagle tattoo on Dressel's left shoulder.
"It's the reason I'm in the sport, not just to go fast times, but to inspire people and show them where I find my happiness with what God's given me", Dressel said in an interview last year after U.S. Nationals.
"GOD GAVE ME THE TALENT"
His way to Rio has not been easy. His absence from swimming in high school was a difficult time for him, and Dressel admits that he wrestled with some "mental demons" during that period and struggled in his walk with the Lord. But eventually he returned, both to the pool and to his commitment to Christ.
"Coming out of that, I started swimming again and really just put all my trust in God and knowing that He's going to take care of everything for me, good or bad", Dressel told Baptist Press.
And added: "I really learned a lot, and I really learned to see the light at the end of the tunnel and trust what God is doing, whether it be a rough point in your life or a top pinnacle in your life. You've just got to take pauses and really trust what He's doing."
"Swimming is my life and I wouldn't want it any other way," he continued. "This is what I'm supposed to be doing, and God gave me the talent and I'm going to do that for Him, myself and my family and all my friends."
Dressel was raised in a Christian home and trains at the University of Florida, where he attends church at Campus Church of Christ in Gainesville.
Published in: Evangelical Focus - life & tech - Testifying of Christ at the Olympic pool