Religious freedom report warns against blasphemy laws
Another concern is the governmental regulation of religious groups to stifle the freedom to worship. The report also takes aim at the genocide against Christians carried out by Daesh and Boko Haram.
U.S. State Department , World Watch Monitor · WASHINGTON D.C. · 11 AUGUST 2016 · 16:20 CET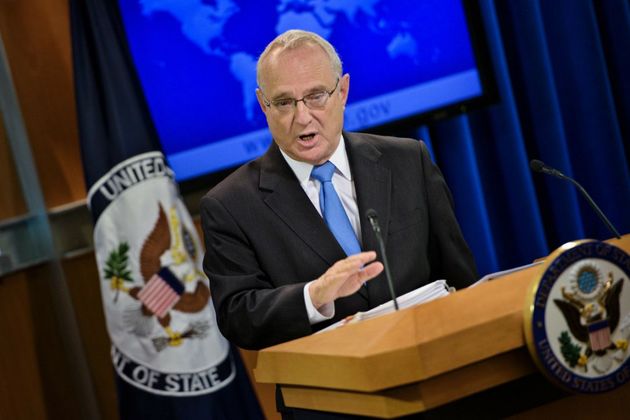 State Department's Ambassador-at-Large for International Religious Freedom, David Saperstein
The U.S. State Department released its 2015 International Religious Freedom Report on 10 Aug. Required by U.S. law, the report contains an assessment of the conditions supporting, or suppressing, freedom of religion or belief in nearly 200 countries, excluding the United States.
The annual document influences American diplomacy and assistance programs around the world, and is the basis for the secretary of state's yearly list of "countries of particular concern."
Countries on that list are subject to diplomatic sanctions. According to the state department, nearly a quarter of the world's countries, comprising three-quarters of the world's population, have "serious restrictions on religious freedom, whether caused by government policies or the hostile acts of individuals, organizations, or societal groups."
BLASPHEMY LAWS
The report particularly condemns the Islamic societies that have adopted laws that harshly penalize blasphemy and apostasy.
"Roughly a quarter of the world's countries have blasphemy laws, and more than one in 10 have laws or policies penalizing apostasy, and the existence of these laws has been used by governments in too many cases to intimidate, repress religious minorities", State Department's Ambassador-at-Large for International Religious Freedom, David Saperstein told reporters at the press conference.
He also regretted that: "governments have too often failed to take appropriate steps to prevent societal violence sparked by accusations of blasphemy and apostasy."
According to Saperstein, the very nature of all these laws "punishes people for expressing their core beliefs, when those core beliefs turn out to be offensive to whoever has the political power in the country. No one should be punished for expressing their religious views if they do so in a peaceful manner."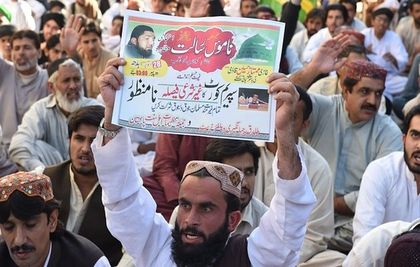 The report said that "false accusations, often lodged in pursuit of personal vendettas or for the personal gain of the accuser, are not uncommon. Mob violence as a result of such accusations is disturbingly common."
It noted particular problems with blasphemy laws in Afghanistan, Mauritania, Pakistan, Sudan and Saudi Arabia.

NON-STATE ACTORS
The report said that last year two non-state actors, Daesh and Boko Haram, "continued to rank amongst the most egregious abusers of religious freedom in the world."
Regarding Daesh, the State Department explained that it is "responsible for barbarous acts, including killings, torture, enslavement and trafficking, rape and other sexual abuse against religious and ethnic minorities and Sunnis in areas under its control."
"Daesh is also responsible for crimes against humanity and ethnic cleansing. They've not only killed, they've sought to erase the memory of those they've killed, destroying centuries-old religious cultural sites" Deputy Secretary of State Antony Blinken said.
Additionally, the State Department said Boko Haram in Africa "continued to launch indiscriminate, violent attacks targeting both Christians and Muslims [...]often killing worshippers during religious services or immediately afterward."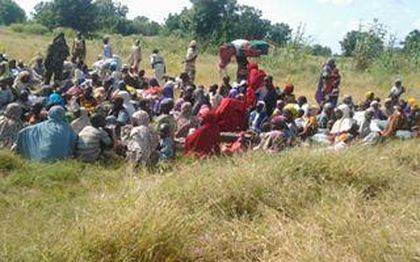 RELIGIOUS FREEDOM BY COUNTRY
The report singled out numerous countries, alleging that governments targeted people for a variety of offenses, including online articles or public statements that allegedly defamed the Prophet Mohammed or desecrated Islam's holy book, the Quran, in some way.
"Around the world, governments continued to tighten their regulatory grip on religious groups, and particularly on minority religious groups and religions which are viewed as not traditional to that specific country", the report stated.
In Pakistan, 40 people remain on death row for blasphemy, many of them religious minorities. The report also denounced Iran, where it said government officials executed 20 individuals "on charges of `moharebeh´ (enmity towards god). It said a number of other prisoners are still being held while awaiting a government decision whether to implement their death sentences.
The State Department also disparaged religious freedom in China, saying that Beijing "ordered the demolition of several state-sanctioned Protestant and Catholic churches and the removal of over 1,500 crosses as part of a government campaign targeting so-called 'illegal' structures."
Meanwhile, it said Russia "continued to grant privileges to the Russian Orthodox Church that it did not accord to others," limiting the activities of Muslims and other minority religious groups.
Religious freedom is gradually improving in Vietnam and praised the European Union for appointing two officials to monitor anti-Semitism and combat anti-Muslim hatred. The report lauded Kenyan Muslims for shielding Christians when al-Shabab militants attacked a bus they were riding on.
Published in: Evangelical Focus - life & tech - Religious freedom report warns against blasphemy laws