About 20,000 girls are forced to marry ever day
According to a Save The Children report, 100 million minors are vulnerable in countries where child marriage is legal.
Save the Children · 12 OCTOBER 2017 · 10:00 CET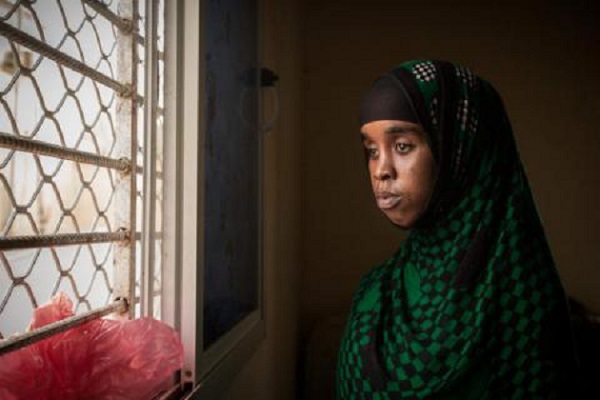 Former child bride Halima, 17 (name changed) had to leave her abusive husband. / Colin Crowley/Save the Children
About 7.5 million girls are married every year below the minimum age permitted by national law.
In other words, more than 20,000 girls are forced to marry every day.
Futhermore, close to 100 million girls are not protected against child marriage under the laws of their countries.
More than two thirds of all child marriages are still taking place below the minimum age permitted by national law.
West and Central Africa is home to many of the countries with the highest rates of child marriage globally.
The new research conducted by NGO Save The Children and the World Bank has been issued on the International Day of the Girl.
Did you know? Every 7 seconds, a girl under 15 is married. To achieve the SDGs, especially SDG5, we must #endchildmarriage! #DayoftheGirl pic.twitter.com/2OoxWaBDjX

— Save the Children (@save_children) 11 d'octubre de 2017"A growing number of countries are raising the legal age of marriage or eliminating exceptions under the law that allow early marriage with parental consent or court consent", the organisation explained. However, implementing such laws is "challenging".
Save The Children CEO Helle Thorning-Schmidt said: "Laws banning the practice are an important first step. But millions of vulnerable girls will continue to be at risk unless child marriage is tackled head on".
"We need to change attitudes in communities so that we can end this harmful practice once and for all", she added.
Published in: Evangelical Focus - life & tech - About 20,000 girls are forced to marry ever day