Most pro-LGBT churches have not officiated same-sex marriages yet
Only 2 of every 10 churches registered to marry gay couples have actually officiated at least one of such weddings in England and Wales in the last four years.
LONDON · 04 DECEMBER 2017 · 15:08 CET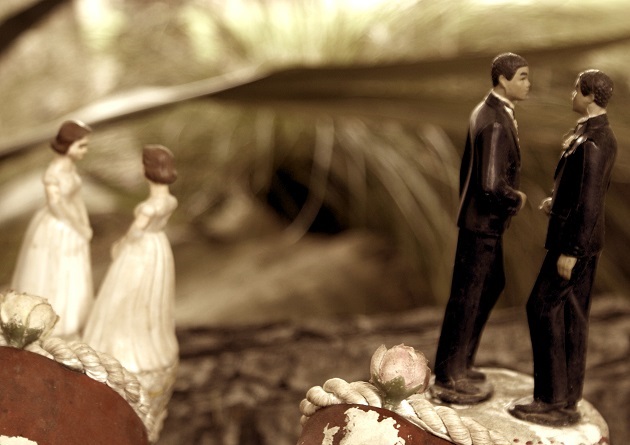 Gay couples are not getting married in pro-LGBT churches. / Photo: Wikimedia (CC)
New statistics show that the facilities offered by theologically liberal churches in England and Wales are not met with interest by gay couples.
Since 2014, only 83 same-sex weddings have been officiated in Christian places of worship.
According to university researchers of Leeds and York quoted by Premier News, there are 183 churches that offer gay weddings, but only 36 of these churches have officiated at least one of this kind of weddings. In other words, only 19.7% of pro-LGBT churches have blessed a gay marriage in the last four years.
It is more, "over half of the places of worship that have solemnized a same-sex marriage have done so on only one occasion", the researchers said.
The number of churches that have had at least two same-sex weddings is seventeen, less than one in ten.
The 183 churches that have registered to offer gay weddings are members the Baptist, Lutheran and the United Reformed Church denominations. But not all the churches of these denominations have the same stance on practiced homosexuality.
The Church of England (Anglican Church) does not bless same-sex unions, but the debates in the latest General Synods show that a majority could soon vote to allow such unions.
Published in: Evangelical Focus - life & tech - Most pro-LGBT churches have not officiated same-sex marriages yet