Spanish public television broadcasts evangelical Christmas celebration
This is the first time that the program is aired on Christmas Day. Around 1,500 people participated in the service.
Protestante Digital · MADRID · 26 DECEMBER 2017 · 14:40 CET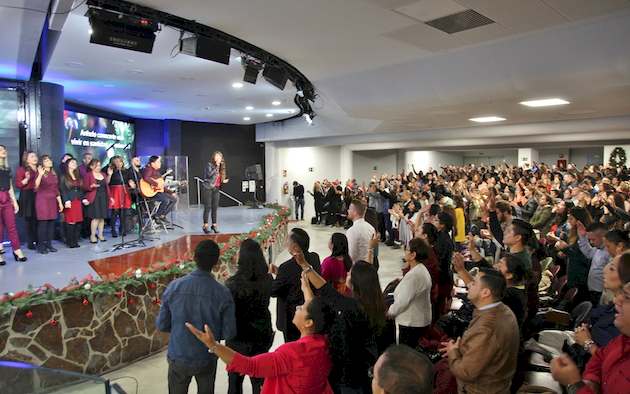 The Christmas service. / BNTV
For the thirteenth year in a row, the evangelical TV program of the Spanish public television, "Buenas Noticias" (Good News), has broadcasted an evangelical Christmas service which was previously recorded.
The ceremony took place in the Evangelical "Nueva Vida" (New Life) Church of Madrid, with the presence of about 1,500 people, who filled the church.
BROADCAST ON CHRISTMAS DAY
Unlike other years, in which this act was shown almost a week before the key date of December 25, this time the program was broadcast on Christmas Day, and can also be seen again on the Spanish public television website.
This time, the church that hosted the service was in charge of the total content of the event, with the exception of the presenters that were the program's director, José Pablo Sánchez, and the presenter of the program, Beni Moreno.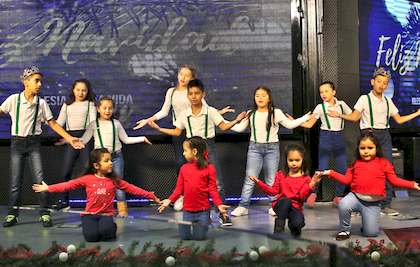 A MESSAGE ABOUT CHRIST
In the program, the pastor of the church, Tomás Santa Marta, shared a biblical message about the figure of Jesus, and the praise group of the church led the congregational singing.
In addition, the children and young people performed several dances, and there was a representation of the birth in the manger of Bethlehem.
The Buenas Noticias team has highlighted the festive atmosphere and the excellence of the event, at the same time, encourages the evangelical people to share this celebration of the Christmas message with family, friends and neighbors.
You can watch the full program (in Spanish) here.
Published in: Evangelical Focus - life & tech - Spanish public television broadcasts evangelical Christmas celebration