A game of thousands of millions
Online betting is a sector in constant growth in many European countries. In the UK Premier League, nearly one in two teams have an online betting house on their shirts.
31 JULY 2018 · 12:30 CET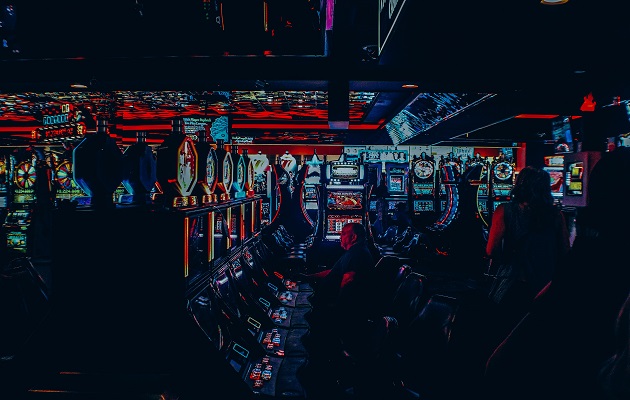 Virtual gaming companiesin Spain have practically tripled their investments in the last five years. / John Schnobrich, Unsplash CC
A new football season is fast approaching in Spain, and practically all of the teams have now released their new strip.
When this season begins, five first division teams – that is, a quarter of the teams in the competition – will be wearing advertising from an online betting house on their shirts.
This is the case for Alavés, Levante and Leganés, who are sponsored by Betway; Seville, sponsored by Playtika; and Girona, sponsored by Marathon Bet. The second division will also play host to publicity from virtual gaming.
However, if we broaden our focus from simply looking at football strips, then we see that last season a total of 15 teams from the Spanish first division had these types of companies among their portfolio of sponsors , generating an income of €600 million.
Virtual gaming companies have gained a lot of ground when it comes to advertising in Spain. In the last five years, they have practically tripled their investments, going from spending €30.8 million in the first quarter of 2013 to spending more than €76 million in the first quarter of 2018, according to the General Directorate for the Regulation of Gambling.
The desire to be omnipresent implies managing a growing amount of money – and that can only be achieved through gaining more users. Hence, in the first quarter of 2013, the grand total of money played amounted to €1,445 million.
But between January and March 2018, the amount of money played exceeded €4,000 million, with a monthly average of around 800,000 active users and some 267,856 new players.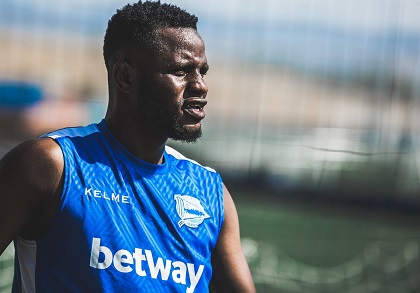 SPORTS PAGES AND WELL- KNOWN FACES
But the Spanish trend is nothing new. During the celebration of the 2018 World Cup in Russia, spectators were given the chance to memorise the name Bet365 – a British online gaming giant that ended 2017 with more than £2,000 million in revenue – as it sponsored every single match of the championship.
Advertising and sponsorships usually rely on the support of the main sports pages and newspapers and some well-known faces in the world of sport and film.
Bet365 in Australia is represented by Samuel L. Jackson. Other names from sport have also lent their image to promote digital gaming, such as Cristiano Ronaldo, Neymar Jr., Gerard Piqué, and even Rafa Nadal for Poker Stars.
ONLINE BETTING IN THE UK
The omnipresence of virtual gaming in advertising, especially within the sporting arena, is more evident in the United Kingdom.
In the UK Premier League, nearly one in two teams have an online betting house on their shirts: Bournemouth is now sponsored by Mansion 88; BurnleY with LaBa360; Crystal Palace with ManBetX; Everton with SportPesa; Fulham with Dafabet; Huddersfield Town with OPE Sports; Newcastle United with Fun88; West Ham United with Betway; and Wolverhampton with W88.
Just this past May, the British government announced it was to reduce the gaming limit for gambling machines after a successful campaign by the UK Evangelical Alliance (EAUK), alongside other ministries and churches.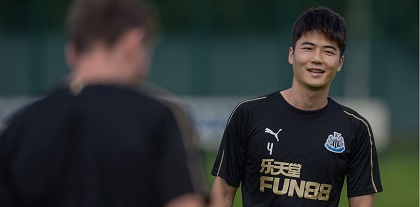 British Evangelicals have repeatedly protested to ban advertising from sports betting houses in football.
"The news reflects the fact that the government is willing to act, and we applaud it for standing firm in the face of threats from the gaming industry", says lawyer to the Alliance, David Landrum, although he also added that they will continue to work and pressure the authorities to protect those most vulnerable, focusing especially on advertising.
A LACK OF REGULATION
The increase and impact of advertising finds its best ally in the legal regulation of betting, or rather, the lack of regulation.
The biggest football competitions in Spain and the UK are proof of that. On the other hand, there are other countries that have begun to move on this matter.
This is case of Italy, which, through a decree, has now announced a ban on advertising online gaming. This is a measure which has been implemented for years in Switzerland.
Indeed, in the match between Zurich and Real Madrid in the group stages of the 2010 Champions League, the Spanish team were not allowed to wear the logo of their sponsor on their shirt, at that time Bwin.
Spain has only startes to regulate the market since 2011, with the Law on Gambling Regulation, which allows advertising by licensed companies. There are currently 53 registered operators in the General Directorate for the Regulation of Gambling.
Published in: Evangelical Focus - life & tech - A game of thousands of millions