Iran's national football team is led by a Christian
Andrianik Teymourian is one of the best players in the country, the only Christian in the team. He is has now become Iran's captain.
Agencies, Idea Spektrum · TEHERAN · 09 APRIL 2015 · 14:15 CET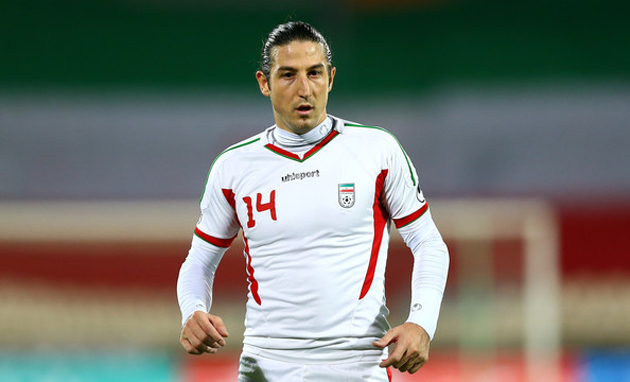 For the first time a Christian believer has become the captain of the national football team of the Islamic Republic of Iran.
The Christian footballer Andrianik Teymourian was chosen as the leader of the team after Javad Nekounam retired last year. In the 95 years of history of the Iranian Football Federation there never had been a Christian leading the roster.
Teymuorian is member of the small Armenian Orthodox Christian minority and is at the moment the only Christian in the first team.
He has played with the Iran national team for many years now, and was part of the roster that competed in the Germany 2006 and Brazil 2014 World Cups. In the past he played in England for about 5 years (with the Bolton Wanderers and Fulham FC). In 2010 he moved back to Iran to play in the Iranian league, where he is now a midfielder of Tractor Sazi Tabriz FC.
Teymuorian has become one of the most followed players in the country, winning the Golden Ball Player of the Year award in 2014.
Iran has a population of more than 77 million citizens, and 99% are Muslims. There are only 150.000 are Christians, most of them from the Armenian and Assyrian minorities.
Published in: Evangelical Focus - life & tech - Iran's national football team is led by a Christian