Literacy through the Bible in Cambodia and Laos
This summer, the Bible Society, along with local churches, will bring Bibles and develop literacy programs in Cambodia and Laos.
Protestante Digital, Bible Society · CAMBODIA AND LAOS · 17 JULY 2015 · 16:20 CET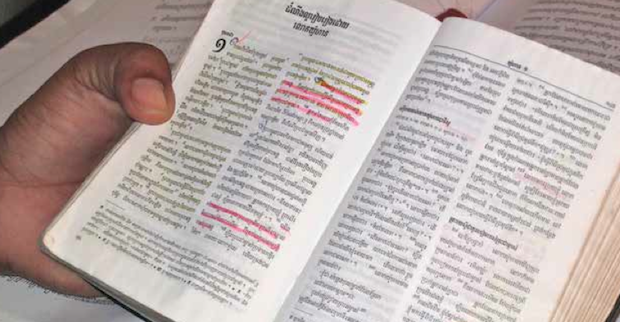 The Bible Society aims to bring biblical and literacy materials to the rural regions of Cambodia and Laos.
The Bible Society has started a project called "summer operation", which this year aims to bring biblical and literacy materials to the rural regions of Cambodia and Laos, where they work with local churches in both areas.
"There are people who want to read the Bible, but they do not know how to read", the Bible Society explains. Therefore, the plan not only consists in publishing biblical materials in their own language, but also in supporting literacy projects in those communities.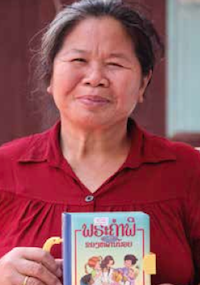 To do so, the Society wants to "make the rural areas of Cambodia and Laos literate, through the Bible." The necessity is big,
since in Laos the 72, 7 per cent of the population is illiterate
. Access to the Bible is "difficult", in a place where the majority is Buddhist.
In Laos, the Bible Society collaborates with the Laos church, developing literacy programs in the mountains, far away from the big cities.
In Cambodia, reality is also difficult. "There is an abyss between rural Cambodia and tourist cities of Siem Reap or Phnom Penh", they said.
One million and a half Vietnamese live in Cambodia Mountains. They are migrants who live under poverty threshold. The Cambodia Bible Society is helping this part of the population with literacy programs for Christians and non-Christians.
"LITERACY TRANSFORM LIVES"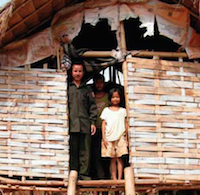 The Bible Society project in Cambodia and Laos started in 2014, and it will be developed until 2016. Its plan is to publish 4.500 biblical comics, and 3.500 biblical selections (the book "Words of wisdom"), in Laos.
Regarding Cambodia, the project is even bigger: 1.500 New Testaments, 2.000 comics, 2.000 biblical selections (the book "For you, new reader"), and 1.000 literacy materials.
"Literacy transform lives", Bible Society states, therefore, they ask for support to carry out this project in Asia.
Published in: Evangelical Focus - life & tech - Literacy through the Bible in Cambodia and Laos