Evangelical church in France set on fire
The CNEF issues judges "extremely regrettable that places of worship become a target of crime." An ongoing investigation will give more details of the attack.
20 MAY 2016 · 10:14 CET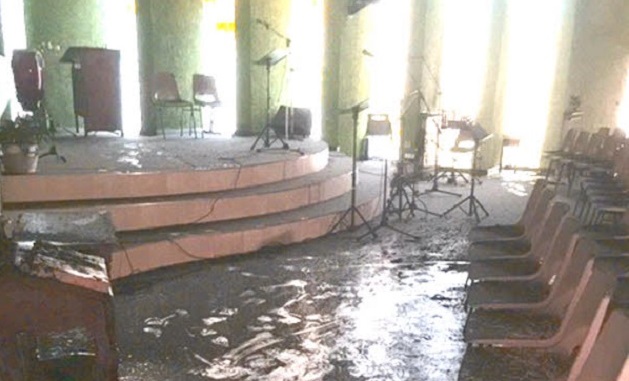 The evangelical church in Manosque, after the attack. / Le Dauphine
An evangelical church in Manosque (Provence-Alpes-Côte d'Azur) was attacked in the night of the 18th to 19th May.
The church is a member of the Assemblies of God in France (UNADF).
The Bibles and other books inside the church had been stacked up and burnt, pastor Alain Denizou told local newspaper Le Dauphine.
The National Council of Evangelical Churches in France (CNEF) expressed its "solidarity and prayers" for the church members in Manosque.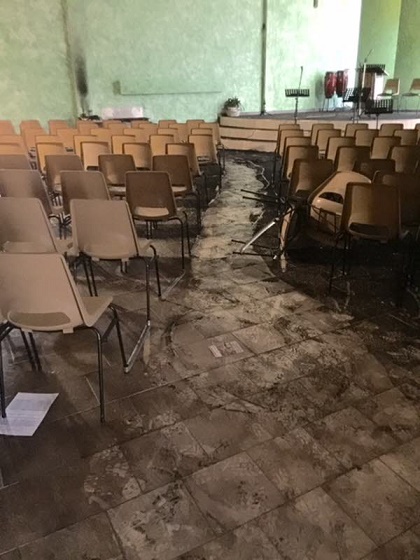 In a statement, the organisation which represents most free evangelical churches in the country said that "the ongoing investigation will determine wether this was an essentially anti-religious attack or just or just an act vandalism."
It is "extremely unfortunate that places of worship become a target of crime", the CNEF said, and offered the help of "our legal department" to the church.
Published in: Evangelical Focus - europe - Evangelical church in France set on fire