Darwin: "I do not believe in the Bible"
A letter auctioned in New York reveals his thoughts two years before he died: "I am sorry to have to inform you… I do not believe in Jesus as the son of God."
EFE · 09 SEPTEMBER 2015 · 10:01 CET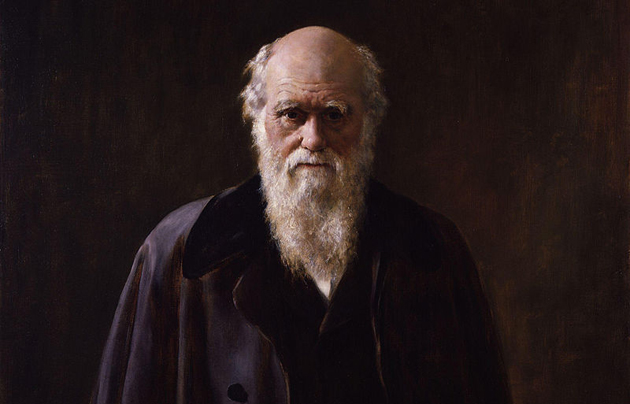 Charles Darwin, in 1881. Portrait by John Collier. / Wikimedia
Two years before he died, Charles Darwin clearly stated he did not believe in the Christian message.
In 1880, Darwin wrote the letter in answer to a young lawyer, Francis McDermott, who wanted to know if he believed in the New Testament, and asked him to respond with a "yes" or a "no", while promising not to make his reply known to anyone.
The English naturalist answered: "I am sorry to have to inform you that I do not believe in the Bible as a divine revelation, & therefore not in Jesus Christ as the son of God."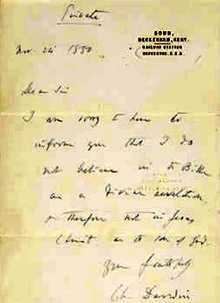 The handwritten document, dated November 24 1880, will be now auctioned off in New York, Bonhams said. The estimated opening price for the document is between $70,000 and $90,000.
A THEOLOGIAN WHO DID NOT BELIEVE IN GOD
Darwin (1809-1882), studied theology at Cambridge University. It was one of his professors, John Henslow, who urged him to go on the long voyage that inspired his great contribution to evolutionary theory, "The Origin of Species."
He was always reluctant to speak publicly about religion. The letter he wrote to McDermott was not made public until a century later.
Published in: Evangelical Focus - science - Darwin: "I do not believe in the Bible"