Sending 20,000 missionaries by 2030, China church´s goal
First Mission China 2030 Conference was attended by 900 evangelical pastors. 200 missionary commitments were made as the first step toward fulfilling this vision.
Protestante Digital · HONG KONG · 28 OCTOBER 2015 · 10:00 CET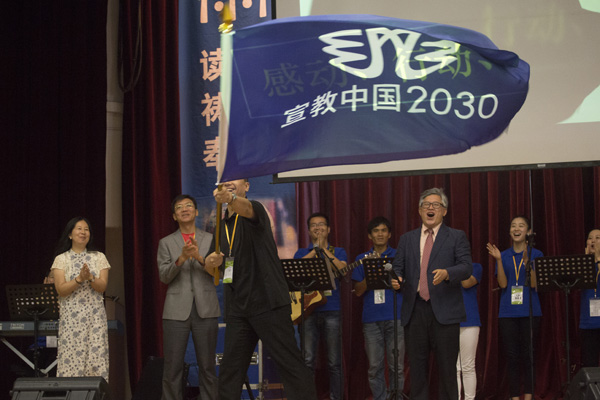 The first Mission China 2030 Conference / Lausanne Movement
The evangelical faith has grown so much in China in the last decades. The country´s opening is letting the Chinese church to get involved in more events and meeting internationally.
In 2010, two hundred Chinese Christian leaders were invited to the Third Lausanne Congress in Cape Town , but were blocked from attending, but now the first Mission China 2030 Conference has been held in Hong Kong from 28 September to 1 October 2015, led by urban house church leaders and attended by 900 participants from mainland China.
The Mission China 2030 vision is for China to send out 20,000 missionaries by the year 2030. During the meeting, 200 missionary commitments were made as the first step toward fulfilling this vision. Pastors and missionaries attending the conference were asked to commission them in prayer.
A SENDING CHURCH
Pastor and Executive Director of Mission China Today magazine, Daniel Jin, urged the Chinese church to work and pray to see 20,000 missionaries sent out from China by 2030. "Over the last 200 years, since the days of the earliest British pioneer Robert Morrison, some 20,000 missionaries have served in China, there was a gospel debt to pay off", he affirmed.
"This first Mission China 2030 Conference is truly a turning point in Chinese church history", said David Ro, Lausanne International Deputy Director for East Asia and Mission China 2030 International Advisor.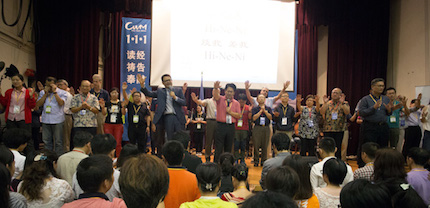 "The Chinese church has stood up in carrying the torch of world missions and sending some of the best from China to bless the world", he added.
Among the plenary speakers at the Mission China 2030 Conference, there were Luis Bush (author of the 10/40 Window, Transform World), Francis Chan (author of Crazy Love), Dr Bong Rin Ro (former ATA Executive Secretary and former WEA Theological Commission Chair), Rev Jaehoon Lee (Senior Pastor, Onnuri Church), Rev Abraham Cui (All-Nations Church in Shanghai and this year's Mission China 2030 conference director), and Rev Daniel Jin.
Next year's Mission China 2030 gathering will be in Beijing, and on the final morning of the conference, Pastor Ezra Jin (Beijing Zion Church) received the Mission China 2030 flag on behalf of the Beijing Pastors' Prayer Fellowship, a symbol of acceptance to host the meeting.
Pastors from different cities will continue to host annual gatherings until the goal of sending 20,000 missionaries from China by the year 2030 is reached.
Published in: Evangelical Focus - world - Sending 20,000 missionaries by 2030, China church´s goal