Iraqi Christians battle law which forces children to embrace Islam
Iraq's Christian community is opposing a new law forcing children to become Muslims if their father converts to Islam or their mother marries a Muslim.
Protestante Digital, Ankawa.com · ERBIL · 16 NOVEMBER 2015 · 16:49 CET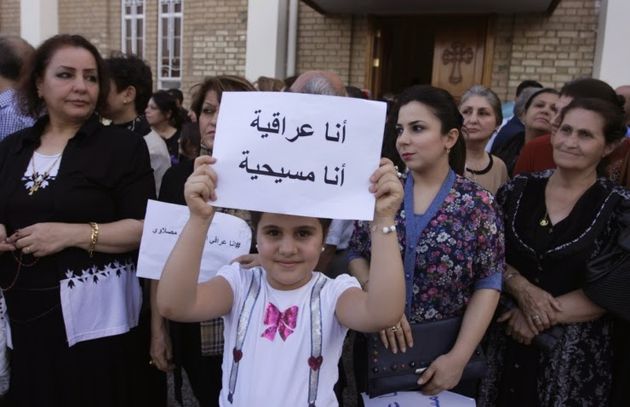 Iraqi girl holds a sign: 'I am Iraqi. I am a Christian.'
Hundreds of members of different religioous communities gathered in a demonstration before the UN mission in Erbil, the capital of the Kurdistan Region (KR) in Iraq. They protested against a law recently passed by the National Assembly of Iraq on the National Card.
The law reads that "under-age children shall follow the religion of the converted parent to Islam."
The protest was attended by groups belonging to the religious communities of the Yazidis, Mandaeans and Sabean, political activists and representatives of civil society organizations. It was attended by several members of the Iraqi Parliament.
According to Ankawa.com, a delegation was welcomed by the UNAMI in Erbil, to whom they submitted a memorandum of protest that was read out in Syriac (Neo-Aramaic), Kurdish, Arabic, and English, demanding the president of Iraq to both disapprove and revoke the law.
Christian MPs, supported by parliamentarians belonging to different alliances, proposed to add a sentence in the section of law regarding minors, in order to establish that children remain in the religion of their family until they reach eighteen years of age, and then freely choose the religion they want.
On October 27, the Iraqi Parliament rejected this proposal by a large majority.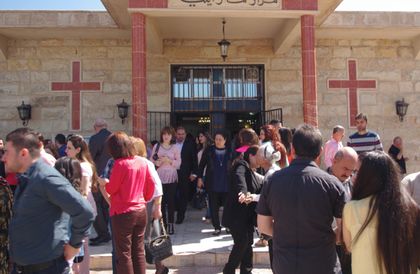 RELIGIOUS LEADERS RESPONSES
Chaldean Patriarch Louis Raphael Sako told Iraq´s president Fuad Masum, that the law violates the sections of the Iraqi constitution that guarantees freedom of religion and conscience. He urged Masum to return the law to parliament for modifications instead of signing it into law.
He later issued a statement denouncing the charter as "contrary to human rights standards and international treaties" and threatened to appeal to international authorities if it were enshrined into law.
Additionally, Chaldean Bishop Rabban Al-Qas of Amadiyah, in northern Iraq, predicted the charter would accelerate the exodus of Christians from Iraq.
"We are facing a genocide in a country that knows only death and libertine laws. It is not just a political project, there are also traces of an Islam that wants to eliminate minorities. … If you change your religion, it will be forever", he stated.
Published in: Evangelical Focus - world - Iraqi Christians battle law which forces children to embrace Islam