Nicaraguan regime closes the only Christian TV channel in the country
Canal 21 is lead by pastor Guillermo Osorno, a presidential candidate in Nicaragua's recent elections. "The good news of salvation will never be silenced in our nation", they said.
Evangélico Digital · MANAGUA · 15 NOVEMBER 2021 · 18:27 CET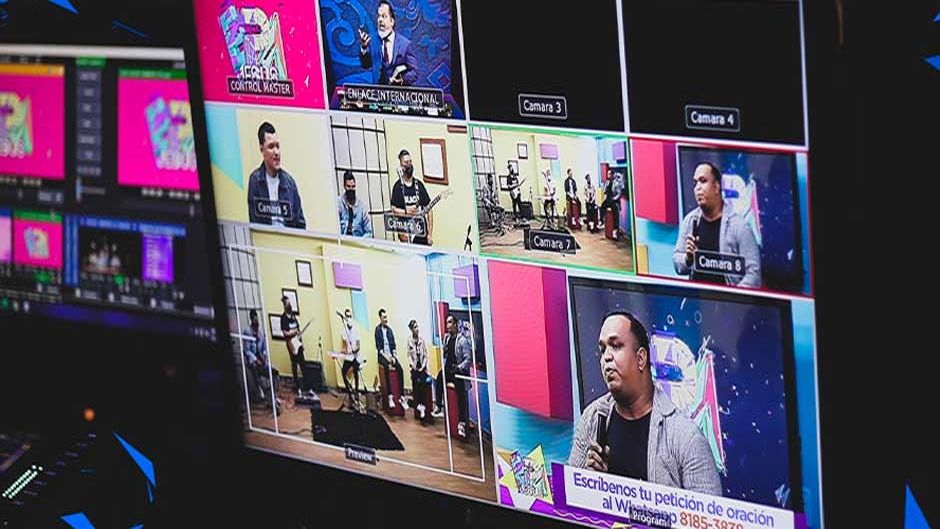 Enlace Canal 21 has its own programmes / Facebook Canal 21.
The regime of Nicaraguan President Daniel Ortega has ordered the withdrawal of the licence of Enlace Canal 21, the only Christian television channel in the Central American country.
Pastor Guillermo Osorno, who was the presidential candidate for the Camino Cristiano (Christian Way) party in the recent elections in Nicaragua, is the head of Canal 21.
"The good news of salvation will never be silenced in our nation"
They explained in a statement that on Tuesday, 9 November, officials from the Nicaraguan Institute of Telecommunications and Postal Services (TELCOR), which is the regulatory body for telecommunications and postal services in Nicaragua, visited them "to carry out what they call a routine inspection".
According to Canal 21, that same day "they issued a statement pointing out the reason for the cancellation of our licence... We went to TELCOR's offices with evidence and proof that we are operating correctly, but they arbitrarily cancelled our TV licence".
Rebeca Osorno, director of Canal 21 told Latin American news website Evangélico Digital that they "are surprised because the channel spends 24 hours a day proclaiming the message of Jesus, it has never been involved in political issues".
In its statement, the channel asks for the prayers of Christians, "because the good news of salvation will never be silenced in our nation. We know that, with God's help, we will soon be back on the air with an open TV signal".
Retaliation for rejecting election results
Nicaraguan journalist exiled in Costa Rica Dino Andino, reported in social media that pastor Guillermo Osorno "did not recognise the results of the presidential vote, denounced irregularities in the process and suggested to Daniel Ortega to repeat the general election".
Rebeca Osorno agreed that "you can't say anything to this government. This is retaliation, but instead of sending him to prison, they took over the channel. A terrible decision".
She also confirmed that they will appeal the regime's decision in the 15 days they have to do so.
The elections held last Sunday in Nicaragua are one of the most questioned in the country's history.
The electoral process in Nicaragua was marked by the detention of seven presidential candidates, the cancellation of three opposition political parties and the arrest of journalists, businessmen, social leaders and other opposition leaders.
Published in: Evangelical Focus - world - Nicaraguan regime closes the only Christian TV channel in the country