'We are Moroccans and we follow Jesus'
Boshra is on of the producers of a series on Christians in the country. He aims to "highlight our struggles and show who we are."
Protestante Digital · RABAT · 12 APRIL 2016 · 13:01 CET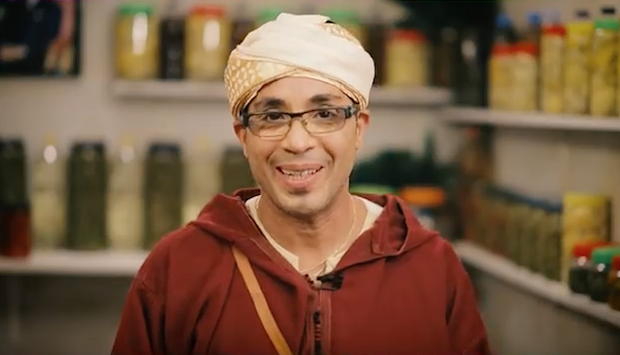 One of the Moroccan Christians appearing in the espisodes. / Video caption
"Moroccan and Christian." This is how a series of video productions shared through social media will be named.
The aim of the believers promoting the project is to fight the "prejudices against the Christian faith and the rumours some spread against the Moroccan Christians", they say.
The episodes will only be aired on the internet, since it is still illegal to do Christian "proselitism" in Morocco, according to the Penal Code.
To begin, six Christians (three women and three men) will show their faces in a country in which authorities do not recognise the existence of Moroccan Christians. Churches are only to serve and gather foreigners.
According to the US State Department, there are about 8,000 Moroccan Christians (not foreigners) who practice their faith in house churches.
Boshra (surname withheld for security reasons) is one of the producers of the series. He answered to some questions of Protestante Digital and Evangelical Focus.
Question. How would you describe the situation of Christians in Morocco?
Answer. The situation of the Moroccan Christians is not much different from any other Muslim countries. Morocco has signed the Human Rights agreement as a whole package but still we, as a Christian minority, are denied the right of an official recognition with all the rights that follow. Therefore we are forced to stay and operate as an underground entity.
Q. What is the aim of the series of videos?
A. This series is aimed to make awareness about our existence as Moroccans Christians followers of Jesus Christ, to highlight our struggles and show who we are.
Moreover, we aim to correct all the wrong opinions about why we became Christians, and address the stereotyping about Christianity in our culture; we want to make a clear distinction between the Western World, its culture, and Christianity as it is in the Bible.
Q. Were will we be able to see the videos?
A. These videos will be available on YouTube, Facebook, Twitter, and broadcasted also on Alhayat TV (Egipt).
Q. Is there any entity that is supporting this production, or is it a private initiative?
A. These videos are the initiative of Moroccan Christians with the help of Alhayat TV, the content is made by Moroccans and for Moroccans.
Watch the video introducing the series:
Follow the "Moroccan and Christian" Youtube channel here.
Published in: Evangelical Focus - world - 'We are Moroccans and we follow Jesus'