Japanese hostage held by IS, a Christian journalist
Kenji Goto Jogo, one of the two Japanese hostages taken by Islamic State in Syria, is a Christian who "has a strong sense of justice", according to former pastor H. Tamura.
Christian Today, Reuters · DAMASCUS · 21 JANUARY 2015 · 22:15 CET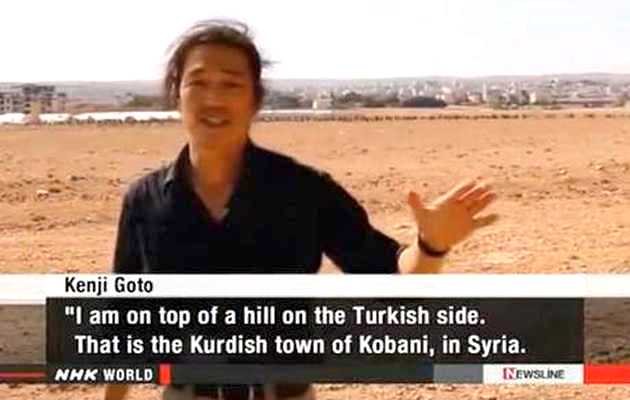 Japanese Journalist held Hostage by IS. / Reuters
On Tuesday, IS released an online video demanding $200m from the Japanese government for the release of Goto, a freelance journalist, and Haruna Yukawa, a soldier, who was captured last August when fighting with Suqour al-Sham, a Syrian opposition group.
"To the prime minister of Japan: Although you are more than 8,500 km away from the Islamic State, you willingly have volunteered to take part in this crusade," said the militant in the video, adding that Japanese citizens must pressure their government to stop its "foolish" support for the U.S.-led coalition waging a military campaign against IS.
According to the Japan Times, Kenji Goto, whose small company Independent Press supplies stories to Japanese media from conflicts around the world, became a Christian and was baptized in the 1990s. He is believed to have been captured by IS last October while reporting from Syria.
Hiroshi Tamura, pastor of the church were Goto attended (part of the largest protestant denomination in Japan), said the journalist was committed to covering socially vulnerable people in the Middle East and possessed a strong sense of justice.
"Goto is devoted to reporting what should be reported with a firm conviction," recalled Pastor Tamura, "He has a strong sense of justice... and he has always been conscious of vulnerable people, including children."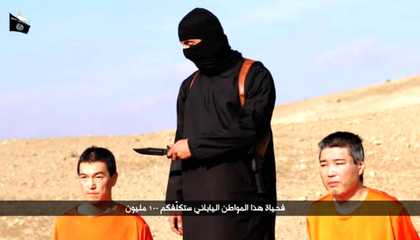 IS has said it will behead both hostages unless the ransom is is paid within 72 hours. The terror group has previously executed several hostages on camera in retaliation for Western countries conducting airstrikes on its forces. In 2014, American hostages James Foley and Steven Sotloff were beheaded on camera, along with British hostages David Haines and Alan Henning.
Speaking from Jerusalem on Tuesday, Japan Prime Minister Shinzo Abe vowed that his country will do all that it can to save the two men from execution.
"We strongly demand the immediate release of the Japanese citizens unharmed," Abe said according to Reuters. "The international community needs to respond firmly and cooperate without caving into terrorism."
Chief government spokesman Yoshihide Suga added: "Our country's stance - contributing to the fight against terrorism without giving in - remains unchanged."
Published in: Evangelical Focus - world - Japanese hostage held by IS, a Christian journalist