Jakarta's Christian governor named suspect of 'blasphemy' against Islam
Indonesia, the country with most Muslims in the world, sees the worrying rise of radical Islam. Christians fear demonstrations and new attacks on churches.
BBC, Evangelical Focus · 16 NOVEMBER 2016 · 18:21 CET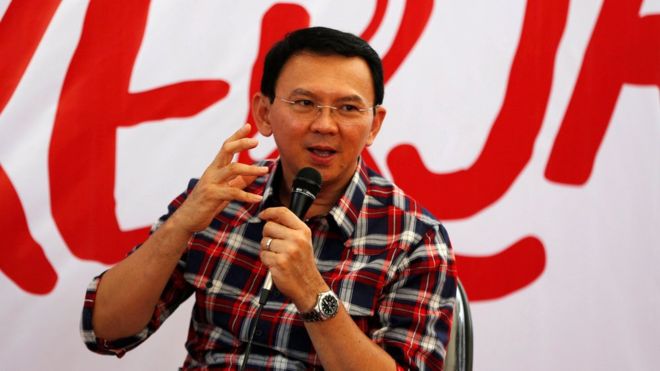 The Christian governor of Jakarta, Mr Purama. Reuters 630
Indonesian police have named Jakarta's governor, Basuki Tjahaja Purnama, as a suspect in a blasphemy investigation, the BBC reported.
Popularly known as "Ahok", he is accused of insulting the Quran while campaigning in governorship elections.
Purnama is a Christian from the Chinese ethnic minority and the first non-Muslim to lead the city.
The naming of Mr Purnama as a suspect means prosecutors can bring him to trial. If found guilty he faces up to five years in prison. "Ahok" has not been barred from the February governorship election, in which he is seeking a second term. But he is not allowed to leave Indonesia during the investigation.
The case has prompted fears of a rise in tensions in the largely Muslim country.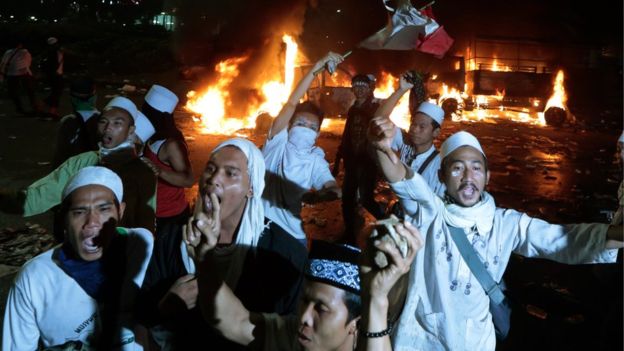 In a September speech, Mr Purnama said Islamic groups who were using a Koranic verse to discourage support for him were deceiving voters. The verse is interpreted by some as prohibiting Muslims from living under the leadership of a non-Muslim.
Islamic groups said he had criticised the Quran and lodged complaints with the police.
PRESSURE ON A POPULAR CHRISTIAN POLITICIAN
Earlies this month, about 100,000 radicalised Muslims protested in Jakarta against the Christian governor,
However, Mr Purnama remains popular for his hardline stance against corruption and reformist policies.
VIOLENCE AGAINST CHRISTIANS
On Sunday, a Protestant Church was attacked in Samarinda. A toddler died and other children suffered injuries.
"Please pray that God protects His churches and believers throughout Jakarta and Indonesia as the threat has extended to cover the entire nation", an Indonesian Christian said.
Published in: Evangelical Focus - world - Jakarta's Christian governor named suspect of 'blasphemy' against Islam