Indonesia earthquake kills more than 100 people
Hundreds were injured, roads and buildings have been heavily affected in Aceh (Sumatra island). The area was devastated by a massive tsunami in December 2004.
Agencies · JAKARTA · 07 DECEMBER 2016 · 12:05 CET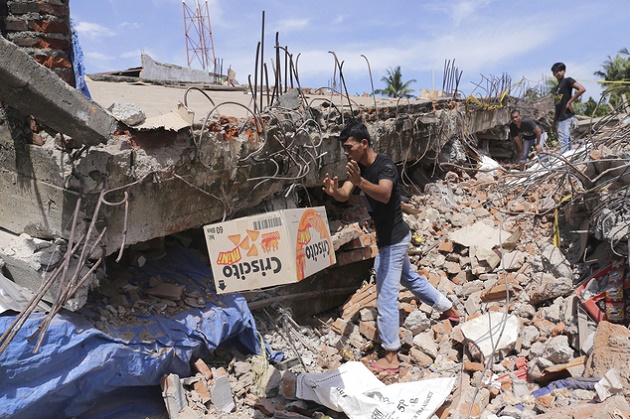 A man removes a box of food from under the rubble of a building that collapsed after an earthquake in Pidie Jaya, Aceh province, Indonesia, Wednesday, Dec. 7, 2016. / AP
The Indonesian Military has deployed personnel to assist and evacuate victims of the 6.4 Richter scale-earthquake that struck Pidie, Aceh Province (in Indonesia) on Wednesday morning.
More than 100 people have died and at least 270 were injuried.
The earthquake, which struck at 5:03 a.m., caused dozens of buildings to collapse, the Jakarta Post reported.
Images on television and social media showed cracked roads and downed electricity poles. At least five aftershocks were felt in the hours after the initial quake.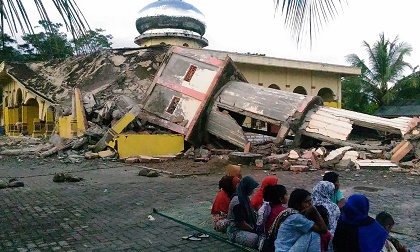 Some 245 buildings were seriously damaged or destroyed, mostly in Pidie Jaya, including 14 mosques and the remainder largely dwellings and shop houses.
The Aceh privince was devastated in 2014. A quake and tsunami on December 26 of that year killed more than 170,000 people in Indonesia and tens of thousands more in other countries around the Indian Ocean. Aceh was the worst hit region with more than 120,000 people killed.
Published in: Evangelical Focus - world - Indonesia earthquake kills more than 100 people