Pastor in Turkey imprisoned, charged with "terrorism"
Rev. Andrew Brunson has been serving in Turkey for 23 years. After being detained for 64 days, he now faces "terrorism" charges and alleged links with the Fetullah Gulen movement.
World Watch Monitor · ISTANBUL · 12 DECEMBER 2016 · 11:20 CET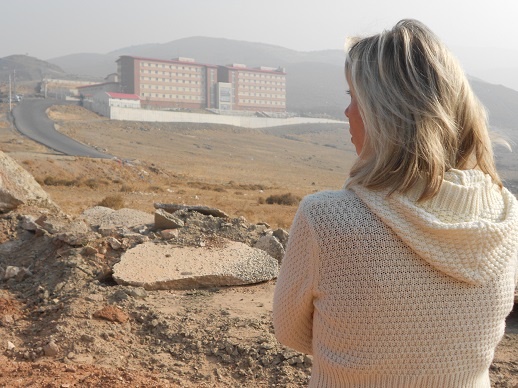 Norine Brunson stands below Izmir's Harmandanli Detention Centre, where her husband had been held since 20 Oct. / WWM
The pastor of the Dirilis Protestant church in Izmir (West of Turkey) has been sent to prison and accused of terrorism.
A Turkish judge sent Rev. Andrew Brunson to prison in Izmir on December 9th, 64 days after the US pastor and his wife, Norine, were detained on 7 Oct. under Interior Ministry deportation orders, World Watch Monitor reported.
Norine had been released, but Andrew has been held since October 20th at the Harmandali Detention Centre on the northern edge of Izmir.
On December 8th, the 48-year-old was transferred overnight to a counter-terrorism centre, before being brought before an Izmir court for interrogation the following day.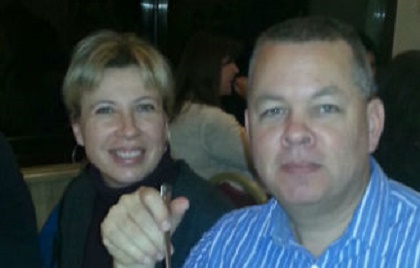 On Friday, Brunson heard for the first time the allegations filed against him, which apparently prompted his arrest and lengthy detention. According to the officiating judge, the "terrorism" charges came from a "secret informant".
The court ruled that the files on Brunson's case would continue to remain inaccessible to his lawyer, who had not been allowed to meet him until today's hearing.
According to Norine Brunson, the lawyer confirmed that her husband was accused of links with the Fetullah Gulen movement, which is accused by Ankara of instigating a failed military coup against the Turkish government on 15 July.
In a wide-ranging crackdown to identify and prosecute the suspected coup plotters and their sympathisers, with the intention to prosecute them as "terrorists", the Turkish authorities have suspended or jailed tens of thousands of judges, prosecutors, military personnel, journalists and educators on terrorism charges over the past five months.
The Turkish Protestant Association has denounced the growing pressure on church members.
Brunson and his wife, who have three children now studying in the US, have lived in Turkey for the past 23 years.
Published in: Evangelical Focus - world - Pastor in Turkey imprisoned, charged with "terrorism"