Christians and Muslims have chance to "strengthen ties" after Cairo attack
Secretary General of the Bible Society of Egypt, Ramez Atallah underlines the "general denouncing of this tragic incident by Muslims in all media".
CAIRO · 13 DECEMBER 2016 · 10:51 CET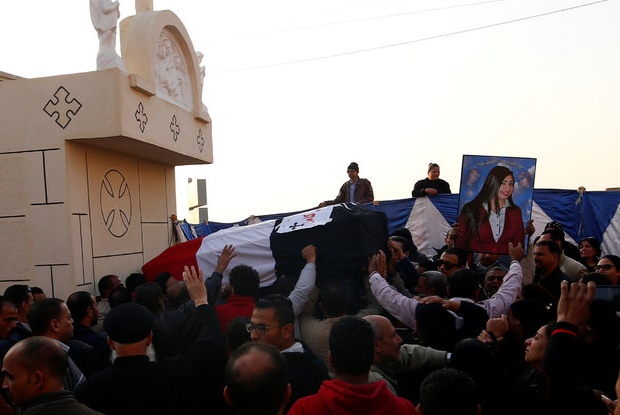 The body of a Christian women killed in the bombing is carried to a cemetery in Cairo on Monday, 12 December. / Reuters
On Sunday, a radical Islamist detonated a suicide vest in a chapel on the grounds of Saint Mark's Coptic Orthodox Cathedral in Cairo (Egypt).
At least 24 people died (almost all women) and many others were injured in what is the deadliest attack against Christian believers in the country in many years.
Egypt is now going through 3 days of national mourning. President Abdel Fattah Sisi, who has received the support of most Coptic Christians in the past, tried to respond to the terrorist attack as soon as possible: three suspected accomplices.
RAMEZ ATALLAH: SIGNS OF HOPE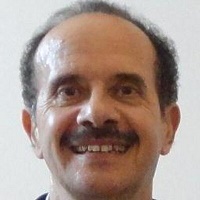 How will this attack affect the
future relationships between Christians and Muslims
? "If anything, this will strengthen the ties between the denominations and definitely between Christians and Muslims", the Secretary General of the Bible Society in Egypt
Ramez Atallah
told
Evangelical Focus
.
Several signs in the aftermath of the terrorist attack are positive, Atallah says: "The general denouncing of this tragic incident by Muslims before Christians personally and in all media, the unprecedented military funeral for the 'Martyrs' with coffins draped in Egyptian flags and led by the President of the nation, and the three days of national mourning for them by all Egypt".
The reactions of Evangelical Christians and Protestants in Egypt have gone in the line of the other Christian denominations.
THE PROTECTION OF THE CHRISTIAN MINORITY
For years, Coptic Christians have denounced attacks by radical Muslims in some regions of Egypt. On Sunday, after the bombing, protesters gathered in Cairo and accused the government of not protecting their faith minority well enough.
"Whether or not there was unwarranted negligence in the security of this particular church on that particular day, blaming the government for not protecting Christians in Egypt is like blaming any government for the same kind of atrocity which has taken place in most nations of the world in recent months (from Boston to Paris these awful attacks take place and rarely is the government 'blamed')", analyses Atallah.
"Terrorism is notoriously difficult to prevent", he concludes.
Published in: Evangelical Focus - world - Christians and Muslims have chance to "strengthen ties" after Cairo attack