Trump's revocation of transgender bathroom rules is "good for children", says evangelical leader
Southern Baptist Russell Moore: "Christians must continue to insist that the worldview of the sexual revolution harms men and women and advocate for the inherent dignity of all."
ERLC, BBC · WASHINGTON D.C. · 23 FEBRUARY 2017 · 17:46 CET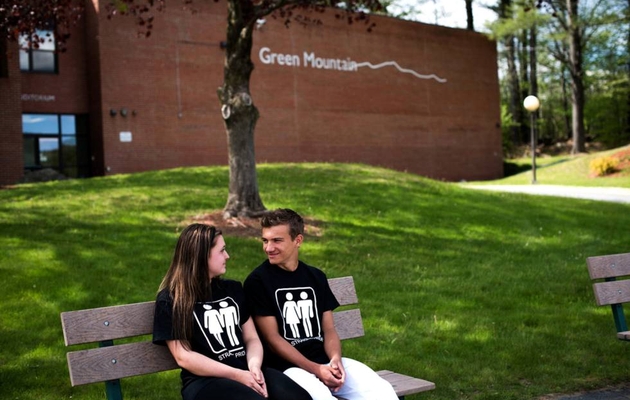 Transgender activists in the USA.
The Trump administration has revoked the controversial guidance which asked public schools to allow transgender students to use toilets matching their gender identity.
Former President Obama's directive had been praised by LGBT groups.
But critics said it threatened the privacy and safety of students.
The new government's decision will not have immediate impact. Though not legally binding, Obama's order warned schools they could lose funding if they did not follow the new guidance.
MOORE: EFFECTS OF SEXUAL REVOLUTION
One of the most relevant evangelical voices, President of the Southern Baptist Convention's Ethics and Religious Liberty Commission, Russell Moore, expressed the view of most Christians in the country, by saying: "This move is good for parents and good for families."
"Children are not pawns of the state to be used to advance the latest fashionable 'right side of history' cause", Moore, an outspoken critic of Donald Trump in many areas, said.
"Christians must continue to insist that the worldview of the sexual revolution harms men and women and advocate for the inherent dignity of all."
Read more about the position of Christians on transgender ideology in this article by Rob and Claire Smith: "The Transgender Tsunami."
Published in: Evangelical Focus - world - Trump's revocation of transgender bathroom rules is "good for children", says evangelical leader