Blast in Kabul kills at least ninety
A truck bomb exploded near the foreign embassies and the Afghan presidential palace. Most of the victims were civilians. The Taliban have denied carrying out the attack.
CNN, BBC · KABUL · 31 MAY 2017 · 18:31 CET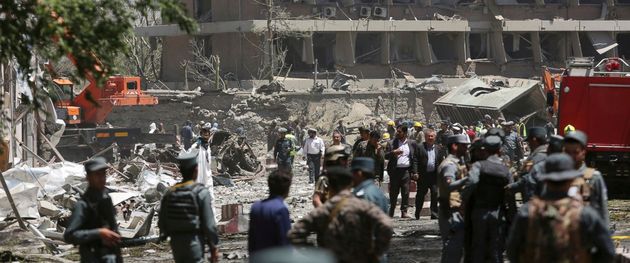 At least 90 people have died in the attack.
A huge suicide bomb ripped through the diplomatic area of the Afghan capital, Kabul, killing at least 90 people and wounding more than 300, Afghan officials said.
The blast, which came a few days into the Muslim month of Ramadan, took place near the German, British and Indian embassies, the Afghan presidential palace, among other key buildings.
'Emergency', an Italian NGO that operates a hospital near the site of the blast has also been damaged, but their staff "is well and working to treat the wounded arriving from the blast", they said on twitter.
The streets were packed with commuters, women shopping and children going to school in morning rush-hour, and the majority of the victims seem to be civilians.
TALIBAN DENY RESPONSIILITY
The Taliban denied responsibility for the attack in a statement. No group has yet claimed it.
Zabihullah Mujahid, spokesman for the Taliban, says that Wednesday's explosion had "nothing to do with the Mujahedeen of Islamic Emirate."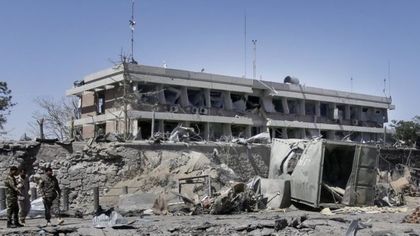 "AIMED AT CIVILIANS"
"The attack was aimed at civilians and those who are in Afghanistan to work with the people there for a better future of the country", German Foreign Minister Sigmar Gabriel said.
The BBC has confirmed that Mohammed Nazir, a driver for the Media corporation's Afghan service, died in the explosion.
Basir Mujahid, a spokesman for Kabul police, confirmed to Reuters news agency that the explosion had taken place close to the German embassy but added it was "hard to say what the exact target is."
Germany's Interior Ministry says deportation of Afghans whose asylum requests in Germany have been rejected has been temporarily suspended, because the embassy in Kabul is not in a position to deal with the return of the deportees after being damaged in the attack.
Published in: Evangelical Focus - world - Blast in Kabul kills at least ninety