Persecution of Christians in India sets a record in the first half of 2017
There has been 410 reported incidents, while there were 441 in total in 2016. "Attackers know they will not be punished", Open Doors says.
World Watch Monitor · NEW DELHI · 09 AUGUST 2017 · 18:55 CET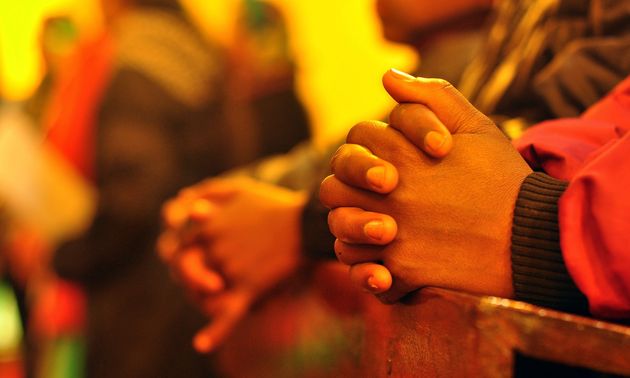 Worship service in India. /Saqib Majee
In the first six months of 2017, Indian Christians were harassed, threatened or attacked for their faith in 410 reported incidents (248 in the first quarter), almost as many as the total for the whole of 2016 (441).
This is according to figures compiled by partners of Open Doors, the global charity which monitors the treatment of Christians worldwide to produce an annual World Watch List of the 50 most difficult countries for them to live in.
Last year, India was at its highest ever on the List – at no. 15; it looks set to rise higher in 2018 if present trends continue.
INCIDENTS DOUBLE THOSE OF 2016
In January, April, May and June the number of incidents this year were more than double that of 2016. In February and March the number is nearly double that of 2016. There were two killings in the first half of 2017.
Eighty-four incidents were of violent assault (by Hindu extremists in 99% of cases): most beatings were severe.
"ATTACKERS KNOW THEY WILL NOT BE PUNISHED"
In 32 of them, Christians would have died if timely medical-aid had not been provided.
A local partner told Open Doors, "When Christians are beaten up by extremists, they are injured mostly on their heads or vital body parts. There was one incident earlier this year when the victim was attacked by a sword to his head. He was bleeding profusely and was critically injured… Attackers do not care if the person dies. They know they will not be punished because the Government (and hence the judiciary) will take their side. In most cases attackers go unpunished."
In 37 incidents, victims were socially boycotted, or threatened with it, by Hindu villagers if they didn't change their religion back to Hinduism.
In a further 34 incidents, victims were forced to leave their homes since they didn't want to leave Christianity. (In 14 of these, victims had to completely leave their village or city.) The number of incidents against Christians in the six-most-populous Indian states has also been recorded.
The increase in persecution incidents in India has never been at such a great rate, say analysts.
ANTI-CONVERSION LAW
In Maharashtra, which last week passed a bill to criminalise social exclusion based on religion, caste or race, 80 incidents against Christians were recorded (32 last year).
In Chhattisgarh, one of five states to have an 'anti-conversion' law, 122 incidents were recorded (72 last year). This week, Jharkhand is the latest state to bring to its Parliament a bill for a similar "anti-conversion" law.
Although the current ruling party, the BJP (Bharatiya Janata Party), talks about secularism and unity, the background reality is that it is a centre-right party built as the political wing of the RSS (Rashtriya Swayamsevak Sangh).
POLITICAL PARTIES AGAINST CHRISTIANS
RSS, a Hindu nationalist organisation, is widespread and openly upholds Hindu values and a conservative agenda.
RSS founder M.S. Golwalker identified five defining features of the Hindu nation: geographical unity, racial unity, cultural unity, linguistic unity, and the slogan "Hindu, Hindi, and Hindustan", he said.
The BJP, led by the federal Prime Minister Narendra Modi, rules many states. Modi categorically denies persecution of Christians or other minorities.
During a TV show he said he has no knowledge of the burning of churches or other types of persecution. It has been said by an official linked to Hindu extremists that India should be "free of Christians by 2021".
"BRING CHRISTIANS HOME"
Hindu extremists apply a five step process to 'bring Christians home':
First, Pastor is chased out of the community. Church members are not allowed to contact him or to leave their village and worship with other Christians.
Then, extremists prevent Christians from participating in the society. They are not allowed to have a government job, trade, draw water from the well, buy food and other products from local stores or even to talk to other people in the village.
As the numbers show, physical violence happens more frequently too. Families are threatened, Christians are beaten up, girls and women may be raped, children may be kidnapped.
At some point, the Hindu priest will come to indoctrinate Christians, to remind them that they were born as Hindus and to persuade them to come back to the religion of their community.
Finally, if they still resist, they are often forcibly taken from their house, pushed into a Hindu procession and dragged to a temple. There they have to bow to idols, recite scriptures and are often smeared with cow dung and/or cow urine (to "cleanse" them).
Published in: Evangelical Focus - world - Persecution of Christians in India sets a record in the first half of 2017