Chinese Christians forced to replace Jesus images with Xi Jinping
The local government poverty-relief programme aims to "transform believers in religion into believers in the party".
South China Morning Post · YUGAN · 16 NOVEMBER 2017 · 17:10 CET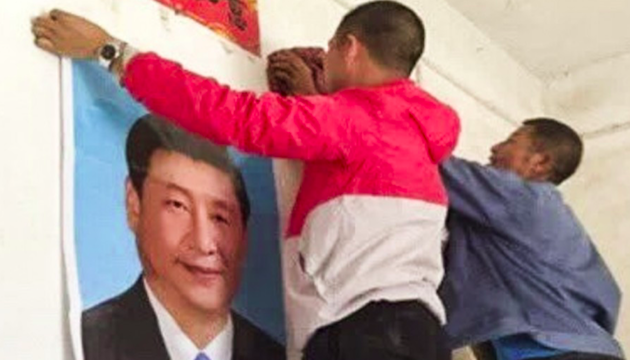 Men put up a poster of Chinese President Xi Jinping in a home in Yugan. / Lvv2.com, South China Morning Post
Thousands of Christians in the impoverished county of Yugan, in rural southeast China, have been told to take down the images of Jesus and the crosses of their homes, and hang portraits of President Xi Jinping instead.
According to the South China Morning Post, more than 600 villagers "voluntarily" got rid of the religious things they had in their homes, and replaced them with 453 portraits of Xi, as part of a local government poverty-relief programme that aims to "transform believers in religion into believers in the party".
LARGE CHRISTIAN COMMUNITY
Located on the edge of Poyang, China's largest freshwater lake, Yugan county in Jiangxi province is known equally for its poverty and its large Christian community.
More than 11% of its 1 million residents live below the country's official poverty line, while nearly 10% of its population is Christian, according to official data.
"WE SHOULD NOT RELY ON JESUS, BUT ON THE PARTY"
Qi Yan, chairman of the Huangjinbu People's Congress and the person in charge of the township's poverty-relief drive, said the campaign had been running across the county since March.
It focused on teaching Christian families how much the party had done to help eradicate poverty and how much concern Xi had shown for their well-being.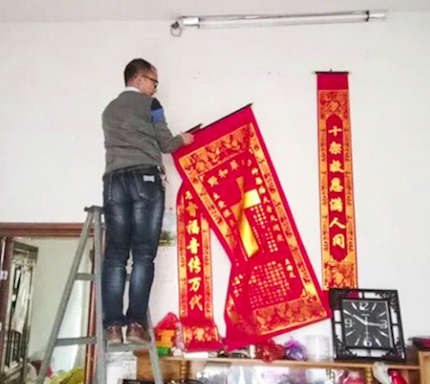 "Many poor households have plunged into poverty because of illness in the family. Some resorted to believing in Jesus to cure their illnesses, but we tried to tell them that getting ill is a physical thing and that the people who can really help them are the Communist Party and General Secretary Xi", Qi said.
According to the chairman, "many rural people are ignorant. They think God is their saviour, and after our cadres' work, they'll realise their mistakes and think: we should no longer rely on Jesus, but on the party for help".
"THERE IS NO WAY OUT"
A resident of another township in Yugan, told South China Morning Post that in recent months many of his fellow villagers had been told to remove religious artefacts from their homes.
"They all have their belief and, of course, they didn't want to take them down. But there is no way out. If they don't agree to do so, they won't be given their quota from the poverty-relief fund".
Under Xi, the party has tightened its grip on religious freedom throughout the country.
In Jiangxi, besides the removal of religious posters from people's homes, several crosses have been removed from churches since the summer , including the one in Yugan county, continuing the trend that started in Zhejiang province.
Published in: Evangelical Focus - world - Chinese Christians forced to replace Jesus images with Xi Jinping