Christians in Quetta grieve after attack that killed two Christians
Many attend the funeral in the Pakistani city. The Christian community there is "afraid and feeling insecure" after three attacks in five months.
QUETTA · 17 APRIL 2018 · 10:38 CET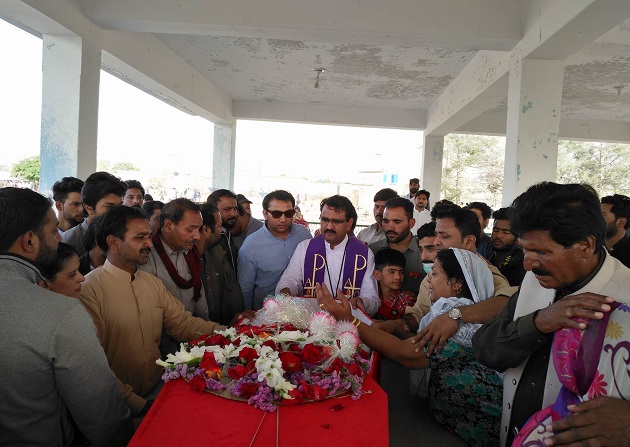 Funeral for the Christians killed on Sunday, 15 April, in Quetta. / N. Samuel
Hundreds of Christians in Quetta (Pakistan) attended the funeral of two Christians killed on Sunday in a drive-by shooting attack.
N. Samuel, a Christian, travelled to Quetta to support the faith community there. "The whole Christian community attended this funeral, they are so afraid and feeling insecure", he told Evangelical Focus.
According to International Christian Concern, four men on two motorbikes opened fire on a group of Christians in the Christian-majority neighborhood of Essa Nagri. Two people were killed and three were injured – two girls and one adult are in hospital.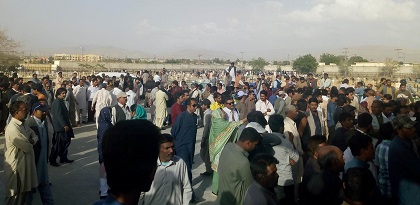 "The Christian community in Quetta has yet again become a target of rising intolerance and violence in society", the National Commission for Justice and Peace of Pakistan said in a statement. The group condemned "these acts of terrorism and violence".
The Christians in the city "demand the government to protect churches and Christian community houses", N. Samuel said.
"One marytir was the only son in his family", according to N. Samuel. He was the only employed person in the family, and he "took care of his family, with a father with paralysis".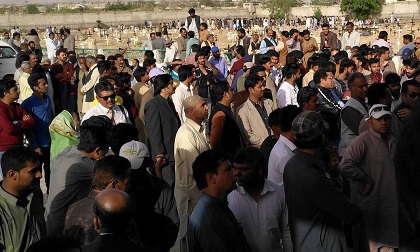 This is the third attack claimed by Daesh (IS) in the city of Quetta (capital of Balochistan) in the last five months.
Earlier this month, a similar attack killed four Christians. Pakistan is ranked fifth on Christian support organization Open Doors' 2018 Word Watch List of the countries where it is most difficult to be a Christian.
Published in: Evangelical Focus - world - Christians in Quetta grieve after attack that killed two Christians