Pakistan absolves Asia Bibi of blasphemy charges
The Christian woman on death row had been in jail since 2010, accused of insulting Islam. The Supreme Court will free her because the prosecution "categorically failed to prove its case beyond reasonable doubt".
Agencies · LAHORE · 31 OCTOBER 2018 · 08:22 CET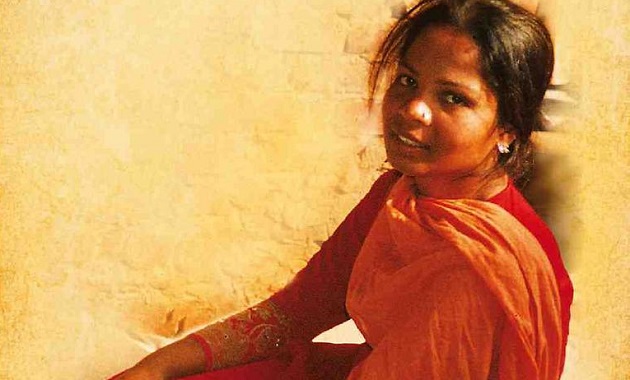 Since 2010, campaigners, Human Rights organisations, the European Union and millions of Christians around the world have called to free Asia Bibi, the Christian woman imprisoned in Pakistan.
In a row with neighbours in 2009, she was accused of insulting the Prophet Muhammad. Under the blasphemy law, Asia Noreen (also known as Bibi), a mother of five, was brought to court and later convicted. A law enacted in 1986 gives "death, or imprisonment for life" for blasphemy.
The Supreme Court has decided to overturn the death sentence and absolve her of all the charges. She was not in court to hear the ruling on Wednesday, and learned about the decision later.
JUDGES: PROSECUTION FAILED TO PROVE ITS CASE
According to the BBC, the judges said prosecutors had "categorically failed to prove its case beyond reasonable doubt". And Asia's confession was delivered in front of a crowd "threatening to kill her".
Throughout the process, Asia Bibi always defended her innocence, but spent most of the past years in solitary confinement.
Islamists took the streets after the court decision was announced. Protests against the verdict erupted in cities like Karachi, Lahore and Peshawar. Hundreds blocked a road between Rawalpindi and Islamabad, according to Dawn newspaper.
"Some Muslim groups will try to lock down cities", a Christian source in Pakistan told Evangelical Focus. "The situation is critical. Please pray for Pakistan". After the ruling, the situation is especially "dangerous" for Christians around the country.
"SHE HAS ALWAYS SAID THAT JESUS IS HER LIFE"
Her daughter, Eisham Ashiq, had previously told the AFP news agency that if she were released: "I will hug her and will cry meeting her and will thank God that he has got her released".
"She always has said that Jesus is her life and she is living in the name of Jesus, and [trusting] that Jesus will help her", Asia's husband Ashiq Bibi told Premier in a visit to the UK to raise awareness about the case. "We are suffering without Asia because she is the mother, she is the wife. As the husband, I am missing Asia and the daughters are also missing Asia".
PRAYERS AND PRESSURE ON PAKISTAN
Christians around the world, as well as many Human Rights organisations and advocacy groups have called for a release in the last years.
Only a few days ago, the President of the European Parliament, Antonio Tajani, called for Asia Bibi's release in a plenary session. "We need to save Asia Bibi. She is in prison only because she is Christian", he said. "This is a big mistake, it is against human rights. We want to defend human rights everywhere".
Published in: Evangelical Focus - world - Pakistan absolves Asia Bibi of blasphemy charges