Buenos Aires filled with "Christmas is Jesus" posters
The signs could be seen in bus stops, public billboards and other places around the Argentinian capital city.
Evangélico Digital · BUENOS AIRES · 26 DECEMBER 2018 · 11:18 CET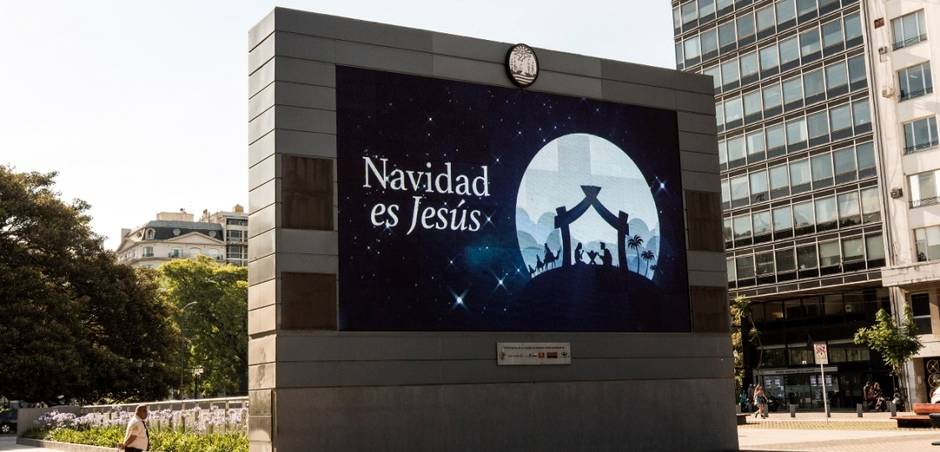 One of the posters of the Christmas is Jesus campaign, in Buenos Aires, December 2018. / Evangélico Digital, YWAM
Public transport and other spots in the city of Buenos Aires are displaying signs wth the message "Navidad es Jesús" (In Spanish, "Christmas is Jesus").
It was the evangelical movement YWAM (Youth With a Mission) who offered the campaign to the head of government of Buenos Aires, Horacio Rodríguez Larreta.
The idea was approved by the public administration and now the digital billboards of the city hall are on of the spots that show the message to the citizens.
"We celebrate the approval of our request. The campaign will be valid from December 17 to December 25. Our aim is that thousands of people will be aware of the real meaning of Christmas", the Argentinian Evangelical Alliance (of which YWAM is a member) said.
Evangelical churches have also been encouraged to use the Christmas celebration and the campaign to "take actions which lift the name of Jesus and the preaching of the gospel".
Some secularist organisations have already denounced what they believe is an inadequate religious use of public means.
Published in: Evangelical Focus - world - Buenos Aires filled with "Christmas is Jesus" posters