Cuban churches offer help after tornado
195 people injured and hundreds of homes have been damaged in a country where many households struggle financially.
Evangélico Digital · La HABANA · 31 JANUARY 2019 · 13:17 CET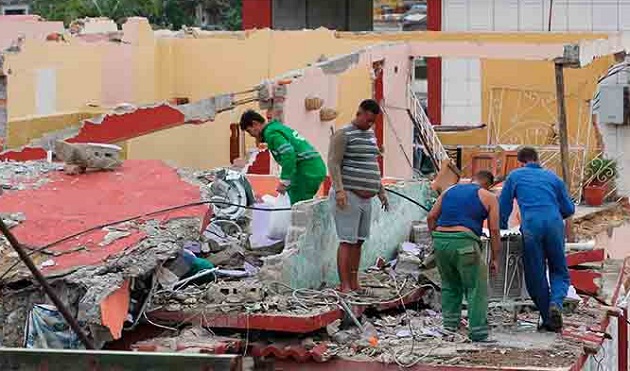 Consequences of the tornado that hit La Habana on January 27. / Council of Churches of Cuba
Cubans in the island and elsewhere have reacted to the news of the lethal tornado that lashed La Habana on January 27.
Four people died and 195 were injured. More than 1,200 houses were affected, leaving thousands of people without a roof, in a country where many households struggle financially.
The Methodist Church, one of the biggest denominations in Cuba, organized a campaign to collect goods and offer help to the affected. On Facebook, they called to give clothes, shoes, food and other items "that can be of use" in such a situation.
Meanwhile, the Council of Churches of Cuba evaluated the damages. The leadership visited the affected zones in Cuba to plan a set of actions to respond to the emergency state.
The Baptist Convention of Western Cuba called to pray "asking God for wisdom and the needed energy for the Church to bring a message of hope to all the people affected". Churches were organising themselves to offer food.
EVANGELICALS IN CUBA
Cuba is ruled by a Socialist government, but evangelical Christians often express their faith publicly, in actions such as the Bible readings at El Malecón.
Some evangelical churches have been authorised to develope religious activities, but many others have had their basic freedoms denied.
Published in: Evangelical Focus - world - Cuban churches offer help after tornado