Burkina Faso: Gunmen kill six in attack on Catholic church
The African country is suffering an increase in extremist attacks. Other six Christians were killed two weeks ago in an evangelical church.
France 24, AFP, CNN · 13 MAY 2019 · 13:18 CET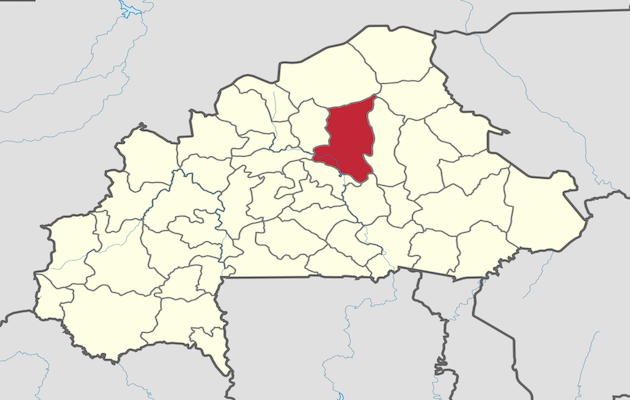 The region of Sanmatenga, in Burkina Faso, where the terrorist attack was carried out. / Wikipedia, CC
Six people were killed during mass at a Catholic Church in Dablo, north-central Burkina Faso, on Sunday 12 May.
Gunmen on motorcycles stormed the church on Sunday morning, killing six men, including the priest, before setting fire to the church and buildings in the area, the Burkina Information Agency reported.
"Towards 9:00am, during mass, armed individuals burst into the Catholic Church", the mayor of Dablo, Ousmane Zongo, told AFP. "They started firing as the congregation tried to flee".
The attack is believed to have been carried out by a "group of some twenty to thirty armed men", according to a security source.
"They burned down the church, then shops and a small restaurant before going to the health centre where they searched the premises and set fire to the head nurse's vehicle", Mr. Zongo said. "The city is filled with panic. People are holed up at home. Shops and stores are closed. It's practically a ghost town".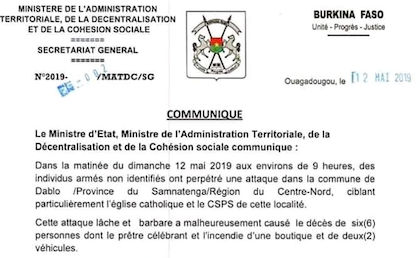 The government of Burkina Faso said it was a "barbaric and cowardly attack". They called "to make the fight against terrorism both a collective and personal battle".
After "failing to pit communities against each other with targeted killings of traditional chiefs and community leaders, terrorist groups are now attacking religion in an evil plot to divide us", it said in a statement.
UN: "STAND WITH ONE ANOTHER ACROSS COMMUNITIES"
Burkina Faso has experienced an increase in violent activities linked to Islamist groups in recent months. According to the Africa Center for Strategic Studies, violent incidents in the country linked to the local affiliates of al Qaeda and Daesh rose from 24 in 2017 to 136 in 2018.
The attack comes two days after the release of four hostages in northern Burkina Faso by French special forces.
UN Secretary General Antonio Guterres condemned Sunday's attack and offered condolences as he cited "the sanctity of all places of worship", according to a UN spokesman.
Guterres "urges all citizens of Burkina Faso to stand firmly with one another across communities and not to succumb to efforts to sow discord and breed further violence".
The President of the European Parliament, Antonio Tajani, sent his condolences and added: "The genocide of Christians around the world must stop".
A priest and five worshippers were killed in #BurkinaFaso during mass. My thoughts go out to the families of the victims. The genocide of Christians around the world must stop!

— Antonio Tajani (@EP_President) 12 de maig de 2019
Published in: Evangelical Focus - world - Burkina Faso: Gunmen kill six in attack on Catholic church