Burkinabe evangelicals hold on to prayer and unity after the church attacks
The Burkinabe Federation of Evangelical Churches, and the WEA released statements calling Christians to pray for "lasting peace, and the believers to stand strong in their faith".
HANTOKOURA · 04 DECEMBER 2019 · 19:30 CET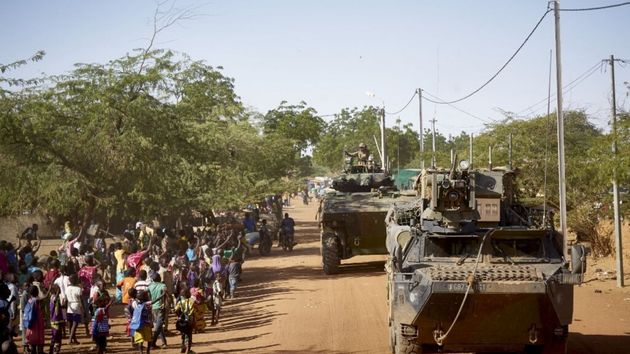 The attack killed 14 people. / South African News.
The Federation of Evangelical Churches and Missions (FEME), WEA's national member body, released a statement, calling for prayer and support from churches and believers around the world, after the recent attacks that took place this past Sunday.
"Once again, our values of tolerance, forgiveness and love were violated. The freedom of worship enshrined in our Basic Law has been trampled on", Pastor Henri Ye, President of FEME, said.
The FEME, "still in shock from this tragedy express their sadness and pain at the repetition of such barbaric and dehumanizing acts, and calls all churches to use fasting and prayer as first weapons throughout the national territory".
It also "invites Christian organisations to contribute more to the search for peace through the training of Burkinabe youth, in order to bring all social strata together and commit themselves to the fight for peace and social cohesion. The culture of peace and responsible citizenship are values to be preserved".
"It is in the love of God and our neighbour, in unity and solidarity, by ridding ourselves of all spirit of fear and revenge that we will eventually overcome. May the unity of the Body of Christ and that of the whole nation lead us to a better future", the statement concluded.
WEA: "PRAY FOR BELIEVERS TO BE STRONG IN THEIR FAITH"
The World Evangelical Alliance (WEA) has also released a statement, mourning the killing of 14 people in recent targeted attacks in Burkina Faso.
"We stand in solidarity with our brothers and sisters in Christ in Burkina Faso and pray for those who have lost their pastors and loved ones in the recent violence that has increasingly targeted Christians", said Bishop Efraim Tendero, Secretary General and CEO of the WEA.
Tendero asked Christians to "join us in prayer for lasting peace and that the underlying issues that give rise to terrorism in the region can be addressed and resolved".
"And pray for the believers to stand strong in their faith in Christ, so they can be a shining light of hope that overcomes the darkness of evil and despair", they added.
Published in: Evangelical Focus - world - Burkinabe evangelicals hold on to prayer and unity after the church attacks