Taiwanese Christian candidates hope to inspire future leaders after 2020 election
There has been 40% more Christian candidates than four years ago. Despite a dificult campaign, "God has a long-term plan", they say.
Good TV, Global News Alliance · TAIPEI · 20 JANUARY 2020 · 17:00 CET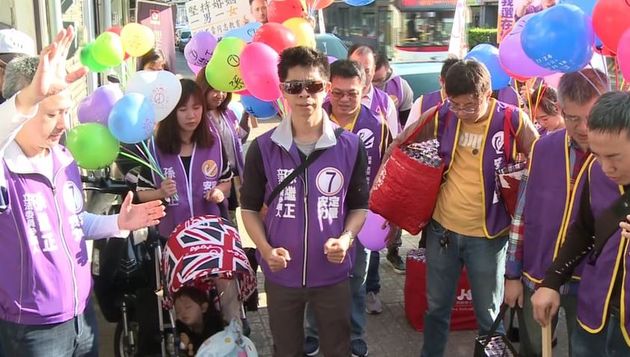 Praying time during the campaign. / GNA.
On January, 11, Taiwan President Tsai Ing-wen of the Democratic Progressive Party (DPP), won a second term in a landslide victory over her opponent, Han Kuo-yu of the Kuomintang (KMT), and her party maintained its majority.
In this election, the number of Christian candidates increased 40% compared with 4 years ago. After the election, they focused not on the results, but on the kingdom of God.
"GOD HAS A LONG-TERM PLAN"
Candidate Chi-cheng Sun decided to run for the government because "I'm just willing to be used by God. By stepping forward, there is at least a chance, and later on many others can follow the lead".
"I think this was not an election about us, but about God. Until January 11th, sometimes we thought of this whole thing as just a competition, but God has a long-term plan", legislator candidate Po-li Li said.
"Politics is an endeavor that needs preparation and it is a process, so that, don't get discouraged", he added.
EXPERIENCED CHRISTIAN CANDIDATES
There are also Taiwanese Christians, like the candidates Chau-hao Liu and Shyh-bao Lai, who have been in politics for many years, and have received the support of Christian churches during this election.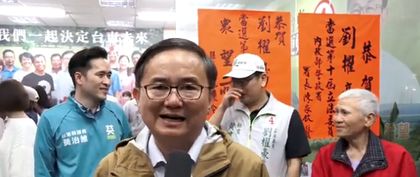 "I want to thank our church, that has been praying for me throughout this process. It really gave me a lot of peace. Election is a process within democracy, and I know this is a heavier responsibility, so that I will work even harder", Chau-hao Liu pointed out.
Meanwhile, Shyh-bao Lai underlined that he is where he is "thanks to all these people, the volunteers who have been by my side, not giving up. To achieve this kind of results under such difficult conditions, it's already quite an accomplishment".
"BEING A WITNESS TO GLORIFY GOD"
After the elections, Christian candidates evaluated their efforts, hoping they will inspire a new generation of candidates.
"It was not just that the election was coming and we must participate, so we just scramble to get someone to run. It needs mid to long-term planning, it takes resources and money, and to train young people. Preparing how to face the next election, we need to start now", Po-li Li told Good TV.
Candidate Hsin-I Lin explained that for them election "was very difficult. We did not have any party resources, nor enough money for this campaign. It was not easy, but we still fought to the end. In the future, I will still be steadfast in being a witness to glorify God. We are thankful to God".
"I am very thankful that over the past 9 months, I was able to experience the kind of empathetic mentality that Jesus had. I experienced a lot of troubles, but what we suffer is nothing compared to Jesus", Chi-cheng Sun concluded.
Published in: Evangelical Focus - world - Taiwanese Christian candidates hope to inspire future leaders after 2020 election