Panama evangelicals condemn massacre carried out by religious cult
Six children and a pregnant woman were killed and fifteen more tortured in the region of Ngäbe Buglé. The Evangelical Alliance says the group had no links with evangelical churches.
Evangélico Digital · PANAMA · 20 JANUARY 2020 · 13:48 CET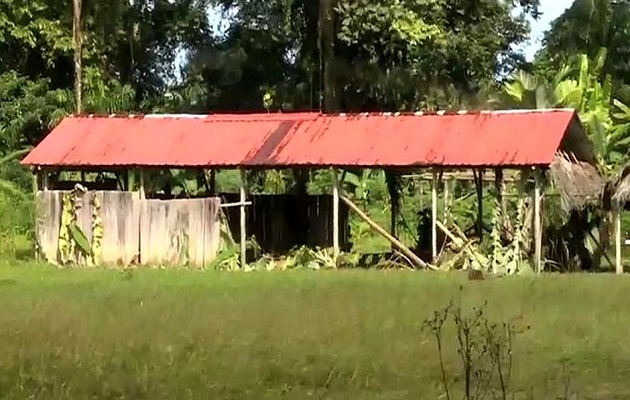 One of the buildings used by the religious cult in Ngabe Buglé. / Photo vIa ED
Evangelical Christians in Panama have lamented and condemned the horrible killings and tortures purportedly carried out by a religious cult called 'New light of God'.
The Panama Evangelical Alliance and other evangelical denominations reacted to the news with horror. "We condemn any action that goes against the Biblical postulates of loving our neighbour, helping those in need, respect for the dignity of human life and any other behaviour that puts life at risk", the Alliance said.
In a statement, the evangelical body also clarified that the cult accused of the massacre has no links with evangelical churches in Panama.
THE INVESTIGATION
On 15 January, the police found in the North-western region of Ngäbe Buglé a mass grave with the bodies of one pregnant women and six children. They had purportedly been tortured and killed by members of 'New Light of God' in the region.
"This is something we had not seen before in the history of our country", Alexis Muñoz, director of the National Police of Panama said.
Other 15 people with signs of violence were freed and brought to a nearby municipality to receive medical treatment.
The crimes happened in an isolated indigenous area of the Alto Terrón.
In the shack used by the cult, a Bible and a few religious objects were found. The first reports, nevertheless, say the practices had to do with witchcraft and superstitious religious practices. On its Facebook page (now deleted) a series of photos showed the cult's interest in a 'third eye' often associated with sorcery and clairvoyance.
Published in: Evangelical Focus - world - Panama evangelicals condemn massacre carried out by religious cult